In Which Nathan and Victoria Journey to the Ryman
A few mornings back at approximately 6:30, I ran through downtown Nashville by the Ryman Auditorium with a group of ROTC cadets during our Wednesday PT session. While the cold and the straight-line distance from my location to my bed would normally dishearten me, this was a notable exception. Why, Nathan? you ask, ignoring the title of my blog post. Let me tell you, reader – Two nights ago, Victoria and I went to see Keane at the Ryman!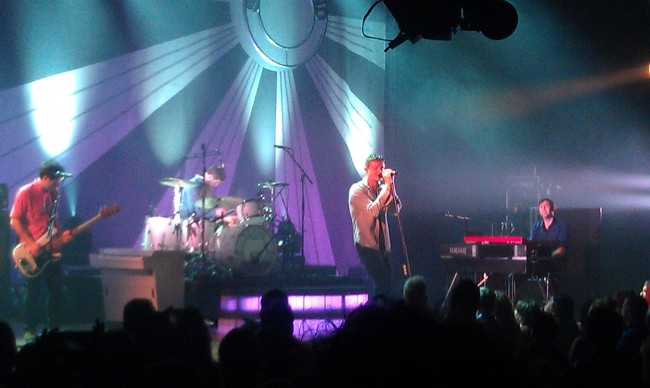 For readers unfamiliar with Keane, I took the liberty of throwing together a little bio for you here. Once you've read it, return to this article.
I've been to the Ryman a few times before, but this week was my first time on the floor level instead of in the back of the balcony. It was surprisingly pleasant, as the benches (pews, really, the Ryman used to be a church) in the balcony are all about two inches too close to one another for my poor knees, a problem the designers seem to have avoided on the lower level! We missed the first song or two by the opener, Youngblood Hawke, who play "anthemic pop rock" or something like that, according to Wikipedia. Orange pants are what I really noticed. Once Keane came on stage, though, things got awesome. I'm unfortunately not very familiar with a lot of their older songs, but I could appreciate their musicianship nonetheless!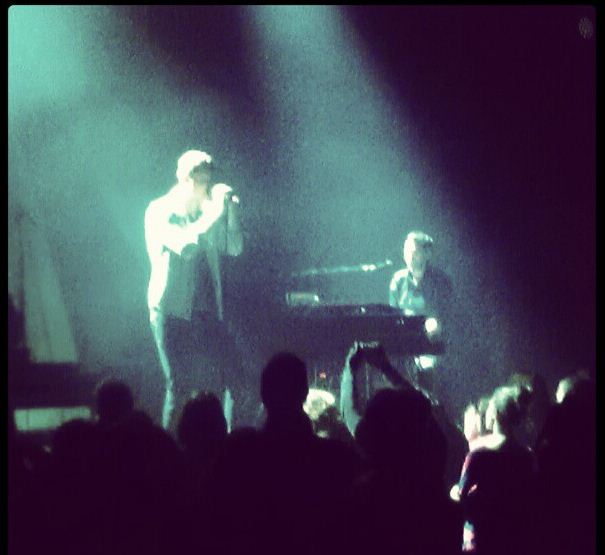 Bottom line, it was a great show, a great time, and definitely not an ordinary Wednesday!