Are you RED-y?
I recall walking on Nashville's Broadway Avenue just hours before the start of Taylor Swift's Speak Now concert. I, unlike many of the fortunate people there, did not have any tickets. To me, it was the equivalent of getting snubbed at the door of a favorite club or joint (I can't believe I just said joint…but…I will continue…) or not receiving an invite to that ridiculous party everyone is going to. I vowed that this would never happen again (excuse the melodrama). This year, when Red was released, I was one of the first people to check the tour dates, jumping at the chance for pre-sale tickets. Thankfully, Taylor gets me and this coming September she will be performing three nights in Nashville!
So this is the moral of the story: get a head start on your concert planning. Sure, you may not be a Taylor Swift fan (though goodness knows whats wrong with you!) but there are so many other amazing concerts and they usually are sold out within weeks of their pre-sales. Nashville is called "Music City", but that doesn't mean tickets are easy to get. I've missed out on Ed Sheeran's recent concert (but I am licking those wounds, knowing that he will be Taylor Swift's opening act), the Civil Wars (I cannot tell you how much I regret not hearing Poison and Wine live!), Maroon 5 ( I did get to hear them live at the Grammy Nominations concert), Pink, and Ingrid Michaelson–just to mention a few.
Whether you are an incoming freshman or a wise senior, if you want to benefit from in Music City, its going to take a little bit of effort, research, and ticket-haggling on your part. But, have no fear, if you aren't able to go to a particular concert, there are always excellent substitutes!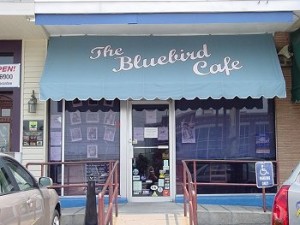 Check out the compilation of concerts from Nashville's larger venues detailing the biggest acts coming to town. If you are a hipster who generally avoids mainstream music, then you can take advantage of one of my favorite things about Nashville. It is so easy to access incredible artists that are still under the radar. The Nashville Scene Critic's choice is my favorite column to peruse; they have a knack for knowing which events you should not miss, regardless of what your musical preferences are. You should also check the events-calendar for these live bars and cafés: the Mercy Lounge, the Bluebird Cafe, and the Tin Roof.
I may have overloaded you with information, but I hope it helps! If you don't want to miss Taylor this fall, I would suggest you get moving. Almost all the tickets are gone!