Home for the Holidays
I am so happy to be writing to you from chilly Chicagoland as I am home! Today, I've already eaten my favorite foods and decorated Christmas cookies with my sister. It was a little weird to see houses decorated for Christmas as I forgot that was a thing. I cannot believe that this semester is already over and I am 3/8 of the way done with college! It is flying!
Yesterday was a little crazy because I accidentally booked my flight for 1 hour and 25 minutes after my physics final ended. I started it off with a final Grins breakfast of 2012 with my friends. They have a Nutella panini that is absolutely delicious. Afterwards I finished packing, studied physics for a little bit, ate lunch, and before I knew it, it was time to take my final final (ha!) of the fall semester. Soon I was running out the door with a friend driving me straight to the airport, as I'd already given him my stuff earlier in the day. I even made it to my gate with two minutes to spare before boarding was scheduled to start. I'm definitely never making that mistake again though.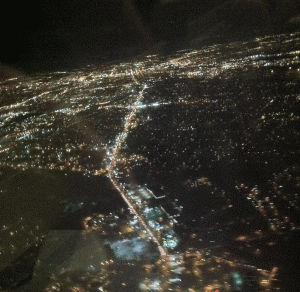 It is crazy looking back at all of the things that I've done this semester. Joining the frisbee team, finishing ALL of my science prerecs(no more bio, physics, or chemistry what what?!), going to two awards shows, it's certainly been busy. I'm definitely looking forward to doing just about nothing for the next two weeks though. It is quite strange to only have two things on my to do list: make a collage and buy textbooks for next semester. Although, I'll also probably spend my time making Pinterest desserts that never look as good as the picture, buying Christmas presents, and even possibly doing some caroling with friends. The first time we did this, everyone in the neighborhood was so surprised and loved it, despite the fact that none of us are singers. Anyways, I could not be happier to be home and done with work for a bit. Happy holidays!