My Taste of Home
This past weekend (yes, I know I am a little late on this), my BEST friend Rachel from home came to visit me at Vanderbilt! On my very first day of high school I met Rachel in a french class we had together. Our friendship has grown SO much over the course of high school. In high school we had many classes together, the same group of friends, performed in musicals and choirs together, did college visits together, made several trips to NYC, and even went to France together to in our senior year!!! During our senior year Rachel decided to go to UMiami to study in their amazing Theater Management Department, while I chose to go to NYU. I was very sad we were going to be so far away, but we have done such a great job keeping in touch (and it is truly amazing how many people you lose touch with when you do go to college). She came to visit me my freshman year at NYU, and I went to visit her at Miami my freshman year as well. But since high school, we really have not had many opportunities to see one another. We are truly never in the same place at the same time. To fix this problem, Rachel decided to come visit me in Nashville during her fall break!!!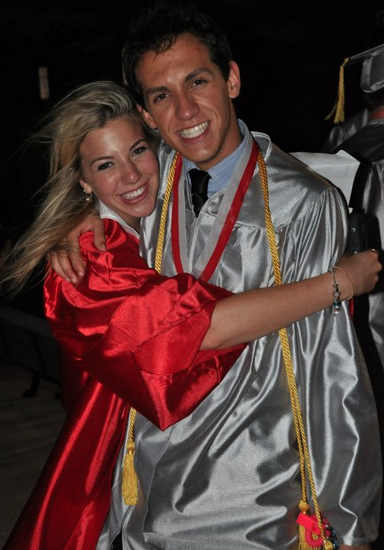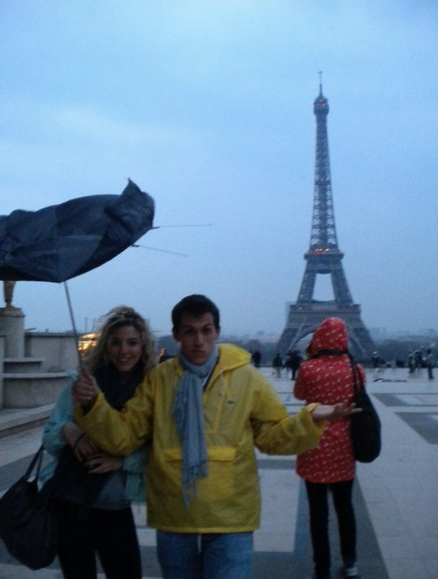 On Friday afternoon I picked Rachel up from the airport. It was her first time in Nashville, and our first time seeing each other since May(!) so naturally it was a warm welcome. I drove Rachel around the area a bit, gave her a personal tour of Vanderbilt, and of course made a pit stop at Grins on campus. Like myself, Rachel is a vegetarian(!). She was so impressed that Vanderbilt had an amazing vegetarian restaurant that was on our meal plan!
On Friday night, Rachel, a few of my fraternity brothers, and I headed downtown to go to the "With Your Friends" music festival. This inaugural music festival took place downtown literally next to the river. The festival had amazing DJ's like Skrillex, Pretty Lights, Dillon Francis, Santigold, and many many more! To say the least, we all had a blast!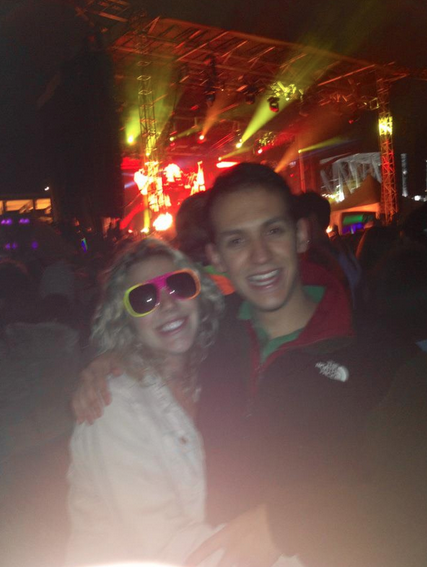 Saturday afternoon, Rachel and I headed to my fraternity house to attend our homecoming tailgate. A lot of Sigma Nu alumni's were present, ranging from brothers who just graduated last year, to some who graduated Vanderbilt in 50's and 60's. One of the greatest benefits of being in a fraternity is all of the networking that stems from it. Some of my current brothers were offered internships and job interviews from Vandy Sigma Nu alumni's after meeting them at our tailgate. All of our fellow tailgaters had a blast getting ready for the big homecoming football game against Umass.
After the tailgate we headed to the stadium to watch Vanderbilt kick some UMass butt (we won 49-7 #godores). The stadium was packed with students, alumni, and Vandy fans all there rooting on the Dores!!! I think it's absolutley amazing how much the football program has changed over the past few years. Especially all of the support the team has gotten from our students. A lot of my friends who are also juniors said that during their freshman year, the Vanderbilt stadium would have more fans from the away team than Vandy fans. Last year was when things turned around. The stadiums wouldn't fill up, but they would be fairly crowded. This year however is a whole other story. I have been to about 1/2 of the home games, and every time I go it is nearly impossible to find a seat anywhere in the stadium, especially the student section. Although I played football for almost ten years, I am not the biggest fan. But our fairly new coach, James Franklin, has literally turned almost all of our student body into Vandy fans, including your's truly! During the college search, I did not care whether or not my college had D1 sports. But now that I am here at Vanderbilt, I couldn't imagine going to a school that didn't have them! It definitely promotes a strong community amongst my fellow classmates and it is also just another form of on-campus entertainment! I mean what else do people really do on Saturdays besides loaf?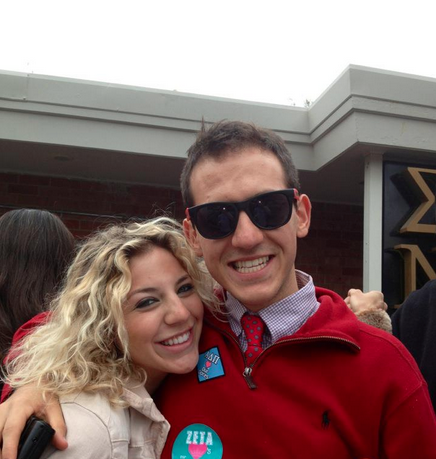 After the game, I had to bring Rachel to one of my favorite Nashville restaurants, Cafe Coco. Cafe Coco is a 24-7 Cafe, that has some truly amazing food as well as a laid-back cool environment. It is a great restaurant to sit down with friends, or to study at alone. Even better, Cafe Coco is on the Vandy Card, so you do not even have to use your own "real" money ;)! After an exhausting day, the only thing that Rachel and I wanted to do was hang out. We chilled out in my dorm, caught up on each others lives, and relived funny high school memories. Probably the best part of our jam-packed weekend.
Sunday morning, a group of my friends came to grab brunch with Rachel and I at Noshville, a great deli right off of campus. Like Coco, Noshville is also on the card. After breakfast, we all drove downtown to show Rachel the Broadway area. Although Nashville is much different from Miami, Rachel thought it was such an interesting, fun and unique place! Which of course, it is! I know I probably blog about it way too much, but I could not think of a better city to go to college in than Nashville. The weather is awesome (and we have 4 seasons (with a short winter)), there is great southern hospitality, great sports and an amazing arts scene, its manageable, affordable, and there is something ALWAYS going on. Nashville is also a great college town for students, as there are 21 four-year colleges, and 11 community/technical colleges in the city. Basically, there are a lot of college students here, which adds to the fun of the city!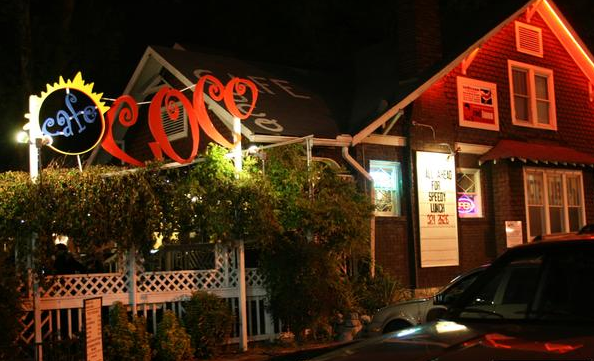 After our afternoon trip downtown, it was time for Rachel to head back to Miami. I drove her to the airport, we said our good byes (how many days until thanksgiving?), and then I went home to tackle the large pile of homework I put off all weekend (college can't be all fun and games, ey?). Anyways, it was so great having a taste of home here in Nashville with me for Vanderbilt's homecoming weekend. My only complaint about Vanderbilt (and it's a minor one), is that it's a little too far away from home (17 hour drive!), so besides my wonderful parents, I never get any visitors, because most of my friends attend college in the Northeast! Rachel has been my only friend from high school that has visited me at Vanderbilt, so I was so appreciative and happy to say the least!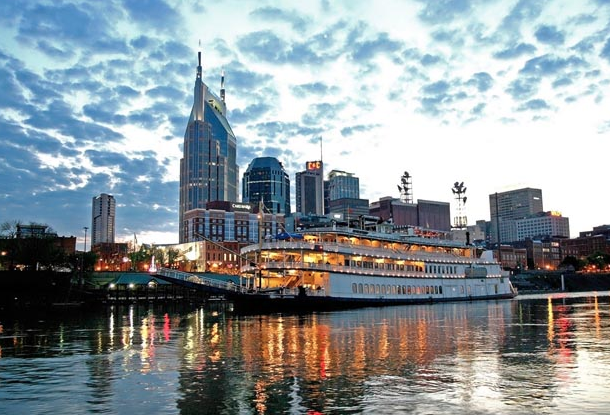 Okay, I have a test tomorrow, and I still have so much studying to do for it. Thanks for reading!!!
Until next time,
Luke.