Catch-Up with Nathan and Victoria: Chapter I
Good evening, blogosphere. As has been my modus operandi for this semester, I am going to open this post with an apology. I'm sorry for disappearing for weeks on end, only to return for short stints filled with vague hints at the life I've been leading off the grid. The world is full of strange and mysterious things, and all the most time-consuming phenomena the world can offer have cropped up in this semester for the both of us, rendering us (or at least me) somewhat like a cucumber in the few moments I spend not working: dull and boring.
In the past few months, I've gone to a Ranger Challenge competition and a Field Training Exercise, had a car breakdown en route to Washington D.C., and tracked for an a cappella CD. I've gotten a research position, designed a Search and Rescue robot, and started a blog about literature… but you wouldn't know about any of that. Not yet, anyways! Therein lies the beauty of Catch-Up With Nathan and Victoria (colloquially known as "the Catch-up Chronicles"). Rather than floundering aimlessly in the dark, lost and alone, wondering what to do with all your free time, you can start catching up with my very exciting life, and the extremely exciting life of the Inside 'Dores editor-in-chief. Ready?
Ranger Challenge
Each fall, ROTC sends a team of cadets to the Brigade Ranger Challenge competition, a weekend-long funfest of physical stress and military skills. Between night land navigation, rappelling, Zodiacs, and a wealth of other events, it was an exhausting (yet successful, we got 7th out of over 40 teams!) weekend. As I hinted in one of my previous blogs, however, RC not only meant an intense weekend, but weeks and weeks of early-morning conditioning and practices, which fundamentally changes the college experience, especially for an engineer! With wakeups before 5:30 at least five days a week and the normal engineering workload, finishing homework in time to go to bed at a reasonable hour could be quite a challenge. Now that the competition is well in the past (and I can sleep in a few mornings each week), I can safely say that the teamwork and camaraderie of pushing yourself and your teammates before the sun rises is an experience I'm glad I get to have!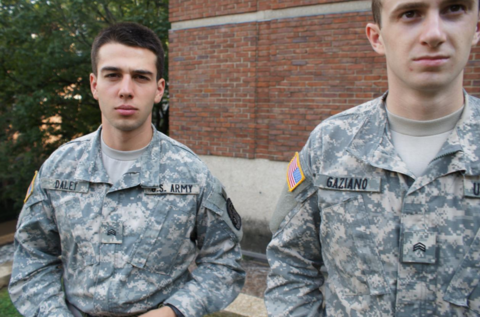 MeloTour: The Return of Shambles
Each fall break, the Melodores (my a cappella group) head out on a road trip to sing at high schools and with other a cappella groups at locations from Raleigh, NC to Chicago. This year, our pilgrimage took us to Washington, DC! Unfortunately, the trip was immediately befallen with misfortune – About an hour into the long drive from Nashville to DC, my car was hit by a large piece of road debris, which, as I later found, destroyed my catalytic converter, effectively stopping my car from driving any longer. After waiting in the parking lot of a sketchy post office somewhere off of I-40, I transplanted my Melodore passengers into one of the other two cars (which were both filled to bursting), then got my car on a tow truck and hopped in the cab for the two hour drive back to Oak Ridge, where I live! I dropped the car off at the repair shop and took the bus to DC the next morning, arriving in the evening to meet up with my cousin at George Washington University, then with the Melodores for a night of performing and sightseeing. The following day, we sang for high schools, I visited more with my cousin, and stayed in the city to take the bus home the following morning when the group left for Baltimore. All things considered, adapting and overcoming worked out quite well – I got to hit part of tour, see my cousin, and spend a day relaxing at home!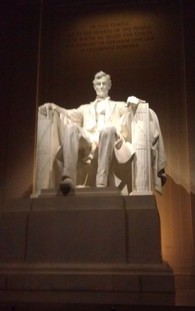 Recent News: About an hour ago, Vanderbilt anchored down and stomped UT, 41-18. GO DORES!!!