Semester Five
Now that my fifth semester is underway, I feel qualified to tell y'all about my schedule for the semester and how declaring my major has practically changed my life.  (cheesy but true.)  This semester I'm taking classes in a few different subject areas to fulfill different course requirements for my majors, Medicine, Health, and Society and Cognitive Studies: MHS 290 Health Social Movements, SPED 2030 Introduction to Language and Communication, PSY 1750 Social and Personality Development, PSY 252 Human Sexuality, and MHS 245 Medicine, Science, and Technology.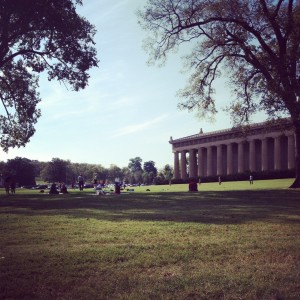 What I'm enjoying most about my classes this semester (and last semester too) is that since they all apply to my majors, the material I learn in one class helps me in some of my other classes, and they're all sort of connected.  For instance, last semester I took MHS 201, which is the intro class for the MHS major.  In both of my MHS classes this semester, concepts and theories that I learned last year help me to do better and understand material more readily.
Before I declared my major, I bounced around to all sorts of intro classes–from Econ to Philosophy to Poli Sci to Chem…basically, I was flailing.  When I finally decided on my majors, that first semester of taking classes that actually went together was like a breath of fresh air–classes that actually went together?  What a concept!  There is not a single one of my classes that I dread going to, and homework every night feels less like a chore when it's about things in which I'm actually interested.  My classes are going really well so far, and I'm hoping that they only get better from here!