A brighter half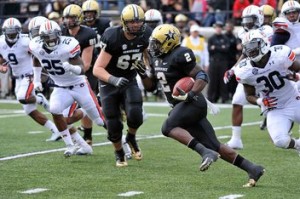 The first half of the season wasn't very pretty. We finished up 2-4 by the halfway mark of the season on the back of a very lucky win against the Missouri Tigers. However, with already a victory against the Auburn Tigers under the belt, the remaining half of the season seems to still offer a chance for us to end the season with a bowl game. In our defense, the football team played 3 teams (South Carolina, Georgia and Florida) that were all ranked within the Top 10 at the time that we played each team. The Northwestern game was one we should have won but they have proved to be a pretty strong team even being ranked in the Top 25 for a week.
But, as I have mentioned, there is light at the end of the tunnel. Our remaining games consist of games against Massachusetts (HOMECOMING), Kentucky, Ole Miss, Tennessee and Wake Forest. Technically, we should be able to come out with wins against three of those teams and the two teams likely to give us some resistance are Ole Miss and Tennessee. The game against the Vols will be the one to watch as it will be played at Vanderbilt and will be an exciting game since Tennessee and Vanderbilt have traditionally been rivals.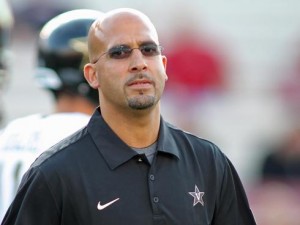 In no way am I suggesting that the rest of the season will be a cake-walk. We will still need to go out and play our best so that we can repeat our successes of last year and build upon the momentum from James Franklin's first season. In the beginning of the season, I said that we would have a 9 win season. I was crazy, it was an insane prediction. But, I'm not stepping down from it if we win out the rest of our games and win our bowl game… we will have a 9 win season. Do you believe in miracles? Because I do.
In James Franklin, I trust.