New Season, New Hopes, New Dreams
You may not know it, but I'm am a pretty big football fan. Although I've only lived in the States for 5 years now and have only known about the existence of the sport for those short 5 years, I get into my sports and now football is a huge part of my life. As a Vanderbilt student, I have taken the duty of being an avid football fan and everyday I Google "Vanderbilt Football" and read all the new articles. There is just something about actually having a real affiliation with the team in being a Vanderbilt student that motivates me to try to learn all there is to know about the team. It's not quite the same as being a Tennessee Titans fan just because I live in Nashville. As a Vanderbilt fan, I actually attend Vanderbilt and have had classes and talked to the actual athletes who are on the field. It's a magical connection.
Hopefully all that makes sense. I'm the type of person who gets really into the game and sort of gets emotional involved. If we win, I'm the happiest person in the world but if we lose, it tears me up inside. But all in all, I think that's the joy of watching a sport.
Anyways, without further ado, my thoughts on our upcoming season…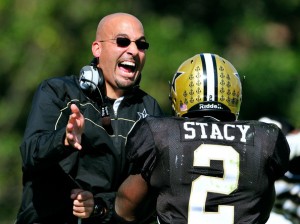 As we enter the second year of James Franklin's "New Era", this year is the most important year of Franklin's Vanderbilt career. It is so imperative that we have a good season this year so that Vanderbilt can be no longer thought of as the "doormat of the SEC". How this year turns out will determine whether last year's success was simply a fluke or that Vanderbilt is turning into a decent football team. With a successful season, we will be able to hold onto our current Top 25 recruiting class of 2013 and continue to bring in better athletes to improve our football team. An unsuccessful season will result in us losing our top recruits as people will say last year was a fluke resulting in our football program taking a step backwards. This year is crucial for our football program.
Unfortunately, we had a tough loss against South Carolina losing narrowly but we performed better than most people expected of us which is encouraging. I was impressed with our defense especially after losing our top two defensive players in Casey Hayward (now a Packer) and Chris Marve. I feel that our tackling was slightly off but then, it is quite difficult stopping the almighty Marcus Lattimore.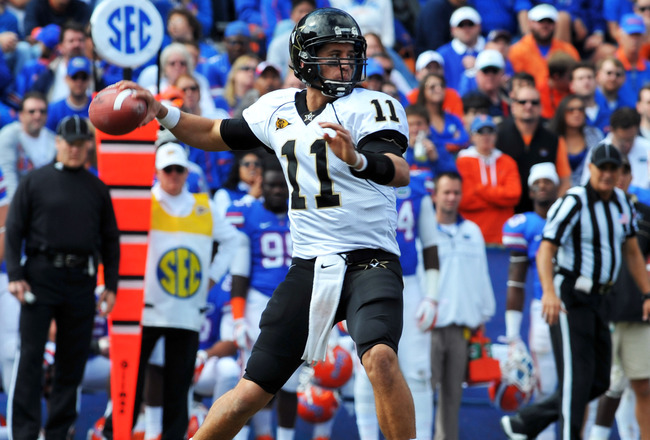 Our offense seemed to have trouble with creating drives down the field and most of our scoring drives were a result of one or two big plays. However, as it was against a strong South Carolina defense, I do not worry too much. I trust that Jordan Rodgers (brother of Aaron Rodgers) has the skills (and the genes) to get our offense together.
All in all, I am predicting (and sort of hoping) for a 9 win season. Its a bold prediction, I know, but I know we have a team that can get us that many wins. May the odds be in our favour. I fully expect us to win a bowl game (and beat Tennessee) so that our football program can take another step forward with the excellent leadership of James Franklin.