Air Assault Class 20-11
This July, I attended the Sabalauski Air Assault School at Fort Campbell, KY. 10 1/2 days of horrendously hot weather ensued! The previous sentence is the most concise (still very accurate) way to describe my Air Assault experience this summer. However, I've been told that typing one sentence will not suffice, so I will endeavor to expound!
Upon arriving at Fort Campbell on the afternoon of Tuesday, July 5th, my two cadet companions and I set up our temporary housing in the 5th Special Forces Group barracks, which were empty at the time. We located the school, ate dinner, and went to bed early – Wake-up was at 3:30 the next morning.
Zero Day, the first day of the course, started out with in-processing outside the school's "arches," a front gate through which students had to pass to enter or exit, doing a collection of pushups and pullups known as "Five and Dimes" along the way. Even getting a slot in the school was no sure thing for part of the morning – The host division of the school had just returned from a deployment in Afghanistan, so many slots were filled with soldiers stationed at Fort Campbell. Through some persuasion, however, we managed to obtain slots, and began Zero Day by running through a gauntlet of shouting instructors ("Black Shirts") to our first formation! The rest of Zero Day consisted of an extensive obstacle course, a two-mile run in partial uniform, a few short briefings, and a lot of exercise and being yelled at. In spite of the many hardships and hazings accompanying Zero Day, we all passed and went back to the barracks, exhausted but elated.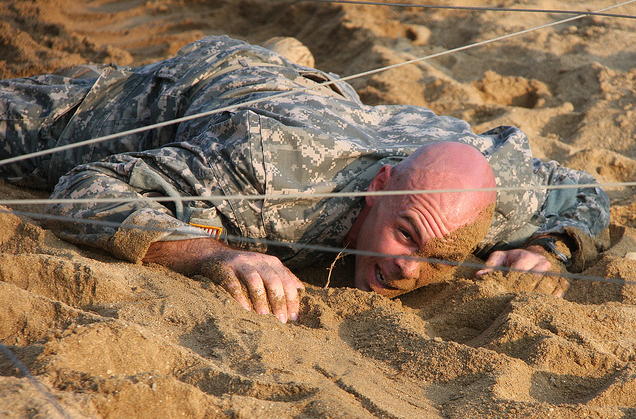 First Phase of Air Assault lasted three days (Thursday, Friday, and Monday), and consisted of a combination of Physical Training, hazing, and general briefings on aircraft safety, aircraft familiarization and MEDEVAC (Medical Evacuation) operations. The phase ended on Monday of the second week (we had weekends off) with a written examination, which we all passed with flying colors. Monday morning before the exam, however, Class 20-11 had an interesting experience: Country music star Craig Morgan, who used to serve in the Army, came to "do PT with the students." While this could have been at least a nice gesture to show support for America's soldiers, Morgan stayed in the back of formation for all of the smoking (pointless, repetitive calisthenics meant to tire you out and cause you pain). We then ran the obstacle course with most of the students never setting an eye on Morgan, who left afterwards to be filmed standing in front of the school's trademark tower without ever talking to the students. This unwelcome addition to our physical training resulted in a slew of slurs against Craig Morgan throughout the remainder of the course.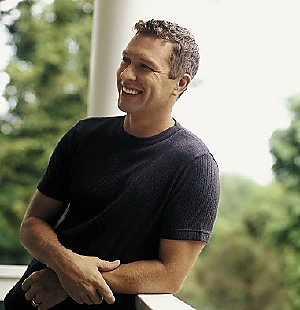 Phase II spanned Tuesday to Thursday of the second week, and focused entirely on Slingload Operations. We got an early start with briefings on two slingloads (cargo and equipment that can be transported underneath an aircraft) Monday afternoon after the exam, then spent two very long days in the sun learning all about the nuances of preparing, rigging, and inspecting the six most common slingloads in the Army. This phase of the school is known for being intellectually arduous, as it requires a great deal of attention to detail and memorization of long and complex inspection sequences for different loads. One of the days during the second phase included a practical session in which students practiced using Pathfinder hand and arm signals to guide an aircraft in (One group had a Blackhawk, the other, a Chinook), then hooking up a load underneath. Thursday's written exam was followed by the practical exam, in which each student inspects four randomly selected slingloads, with two minutes to locate three out of four deficiencies (improper preparation or rigging) per load. One of my fellow Vandy cadets failed a load the first time, but was given several hours to study and passed the retest.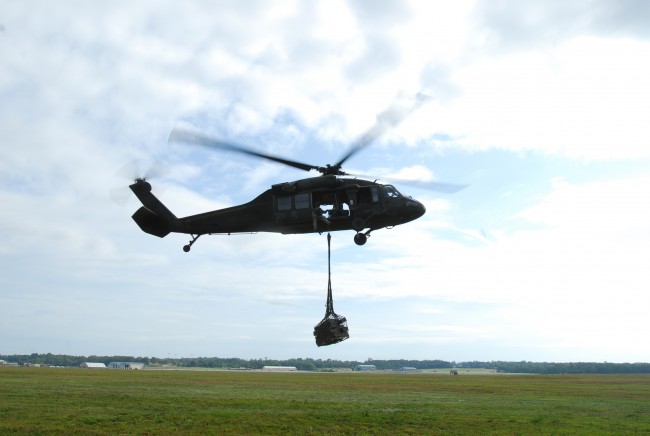 The third and final phase of the school, the Rappelling Phase, began on Friday. We were given a length of rope with which to tie a Swiss Seat and the appropriate D-Ring for rappelling, then practiced a variety of rappels down ramps, down the wall of the Air Assault Tower, and off the open sides of the tower (known as "openside" rappels). Our class was given the opportunity to practice fastroping, an aircraft insertion technique that essentially consists of grabbing onto and sliding down a rope. If that scenario screams "FRICTION" to you, then you will be pleased to know that several students melted the soles off their boots or got blisters on their double-gloved hands by combat fastroping off the tower. Tuesday came around, and after the morning's examination on several rappelling techniques, the class was divided into loads, each of which got to fastrope out of a UH-60 Blackhawk twice – Definitely a highlight of the course!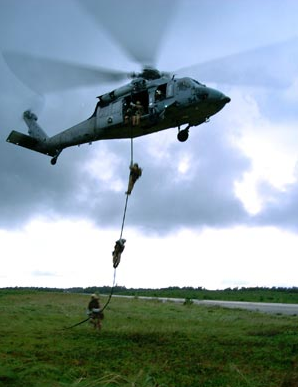 The final day of the course began with a 2:00 A.M wakeup on Wednesday, July 20. The class would step off for its final timed ruck march at 3:30, in hopes that the approximately three-hour event would conclude before the sun had risen to heat Fort Campbell beyond its already steamy clime. When we exited our barracks at about 2:25 to drive over to the school, the temperature was 100% humidity and a balmy 87 degrees – Thanks, Fort Campbell! Despite having completed a 26-mile ruck march in the desert, the mere 12 miles of the Air Assault course were very, very difficult. I finished 9 minutes under the time limit, having slowed down a tad on the last three miles, but found myself dangerously close to being a heat casualty. Several students suffered heat injuries throughout the course, not the least of which was the marcher who somehow stumbled across the line on time before collapsing into what looked from afar like a heat stroke. HYDRATE YOURSELF DURING SUMMER!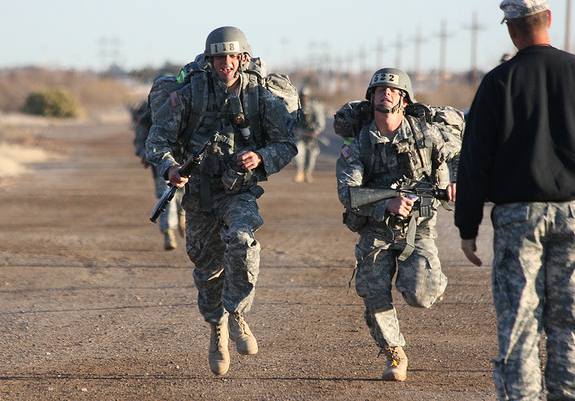 Graduation took place later that morning after a final inspection of our gear (a meticulous gear inspection/layout was part of the day 1 rigor), and two out of our three cadets graduated. The third is returning sometime during the fall to complete the final march (he passed all three phases) and get his Air Assault wings.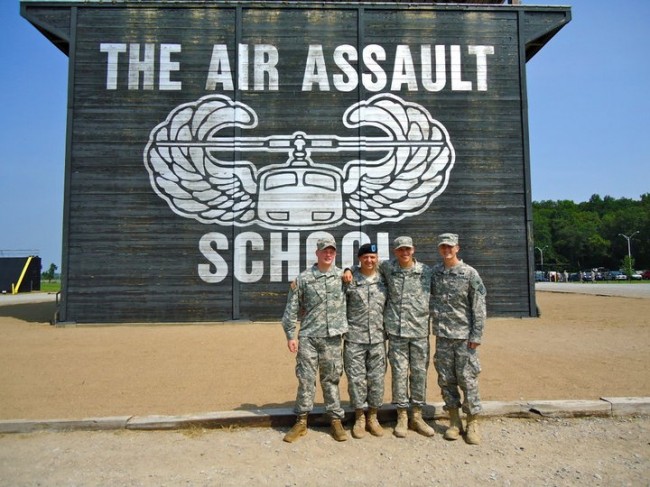 All in all, Air Assault once again tested my limits, both physically and mentally (putting up with being hot and hazed for weeks), and made me a stronger person going into year two at Vanderbilt and in ROTC. Can't wait to see what's next!