Language Barriers
One of my primary classes was teaching high school students (age 16 and 17) English after their school finished.  There were four teachers for a class of about twenty, so there was plenty of one-on-one time.  And while our class was five days a week, we needed A TON more time to teach them.  Teaching the entire English language in one month can be very overwhelming.
We were preparing the students for a national exam, so we did a very comprehensive overview of verb tenses with some vocabulary.  The students mostly just have English phrases memorized and recite them without knowing what they mean.  For example, everyone greets you with "I-am-fine-and-you" all strung together in a half second phrase.  They have little idea what it means, but know to say it regardless of whether or not you asked how they are.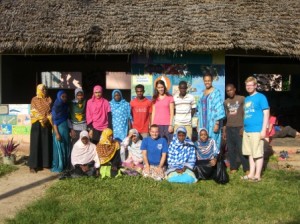 Our students also drove us crazy by adding y to the end of some words and dropping it from others.  We taught the word "happy" to try and replace fine, but they would pronounce it happ.  OK, fine, but they they would say they were "sixteen years oldy".  What is this?!  It was really frustrating to control their y's.
The second day, some of students brought their Chemistry textbook and asked us to help them out.  The book was in English, and the content was the same as the General Chemistry I had taken freshman year at Vanderbilt.  I don't know how they were expected to learn Chemistry in English when they barely spoke it, so we got to teach them all kinds of Chemistry and math during class as well.  I really enjoyed teaching them something in which they were interested.  Plus, I weirdly like Chemistry, even if I'm only decent at it.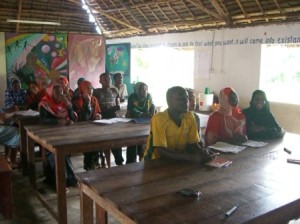 Ultimately, the class was amazing.  Our students were so generous and kind, and they all worked so hard.  I really miss all of them and know they'll succeed if they keep practicing their English all the time.  Just remember: years OLD, but I am happY!