Que Chilero!
"Very nice!" or "So cool!" are common phrases in English.  "Chilero," a word unique to Guatemala, expresses the same sentiment.  "¡Que Chilero!" was my favorite of the new phrases I learned while on my sixteen day Guatemalan adventure.
Immediately after completing spring semester finals, I departed for a Guatemalan service trip with my 18-year-old brother Erik.  I was excited but undoubtedly nervous; the details of the next two weeks were largely unknown.
Erik and I left from the Nashville airport early one Saturday morning in May.  After a connection in Miami, we arrived safety in Guatemala City.  Following a nights stay in a beautiful hostel, Erik and I boarded a Linea Dorea bus for a four-hour trip to our final destination: Quetzaltenango.
In Quetzaltenango, or Xela, we worked in an orphanage and explored the unconventionally beautiful city and surrounding areas.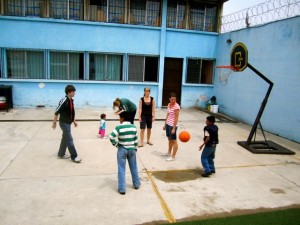 As for the specifics of my trip – it is impossible to accurately summarize such an exhilarating experience in a couple of paragraphs.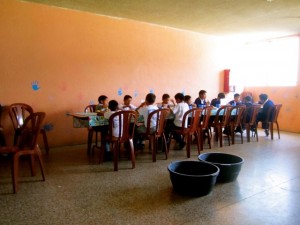 The hours spent at the orphanage were easily the defining moments of the trip.  Erik and I were blessed with the opportunity to work alongside the generous staff, forming appreciated connections with the children.
The children at the orphanage ranged from helpless infants to lively twelve year olds.  The 60+ girls and boys included disabled children, each exhibiting a range of personalities.  Thankfully, there were other English-speaking volunteers because the staff at the orphanage spoke only Spanish and more importantly, with more volunteers, the children received more attention.  Despite the personality differences, each child possessed the universal desire for some form of love and attention.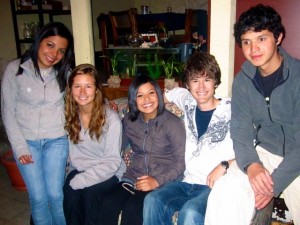 The best part about my trip to Guatemala was living with a host family.  Erik and I stayed with the inspiring Lopez's: a single mother living with three of her four grown children, all enrolled in some form of higher, postsecondary education.  During our stay, Erik and I grew unexpectedly close with the family.  We observed their strength through various events that the family dealt with, some easy and carefree, some harder and more demanding.
It was truly beautiful to witness the strength of this family, to see that despite language, cultural or economic differences there are inherent similarities to how we cope with hardship.  Through conversation, through faith, through close friends and staying active, and through constant reminders to be positive and strong… there was nothing unfamiliar about my time spent with the Lopez family.
This service trip was not affiliated with Vanderbilt, however it was absolutely Vanderbilt inspired.
1)    My trips through Manna Project and Alternative Spring Break are specific examples of how much I can learn and grow in a short amount of time.  My international classes have shown me how much I do not know, and how much I want to experience.
2)    My friends at Vanderbilt influence me in the best way possible.  Vanderbilt students are passionate and invest their time accordingly.  It's impossible not to notice my friends' variety of academic and extracurricular endeavors.
3)    In general, the desire for challenge is ingrained in me because of my time at Vanderbilt.  I crave the opportunity to push myself beyond my comfort zone, beyond what is easy or comes naturally.