Not A Piece Of Cake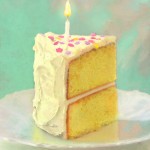 I didn't expect college to be a piece of cake. I mean let's face it: this is Vanderbilt. I came in expecting a challenge, and I certainly got one!
Don't get me wrong, and don't even think I'm complaining, because being challenged is a lot easier with professors like Professor Van Schaack.
8:45 AM, Wednesday and Friday. Ouch. That was the only way I could fit HOD 1700, Systematic Inquiry, into my schedule. The title sounds intimidating- what in the world does systematic inquiry mean… and why am I taking it so early in the morning were running through my head when I first walked into the classroom.
The objectives for the course are laid out in the syllabus, and everything that we need for the course appears on Van Schaack's highly organized website. In the class, we learn how to develop qualitative and quantitative research questions and how to design experiments, how to critique a research study, and how to "understand the value of skepticism, rational thought, and critical thinking in their personal and professional lives" (Van Schaack, 2010). We also learn how to format in proper APA style (American Psychological Association) … and believe me, it comes in handy.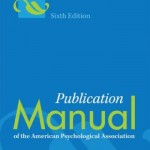 This class is interesting not just because of the content (let's face it, at 8:45 in the morning I probably don't want to be sitting there learning about how to research) but because of Van Schaack himself. On only the second day of class, he knew all 50 of our names. The next week, he started bringing us coffee, hot chocolate, and tea every day, and would set out a nice little spread on the table in the back of our classroom.
On Fridays, he surprises us with a different treat- donuts from Krispy Kreme (conveniently located right near campus, on Elliston Place, bagels from Breuggers (right on 21st Avenue, across from Wilson Hall), brownies (homemade!) and the like. I did not expect that kind of treatment in college! In high school, we would bring in bagels on Wednesdays to history class, or bring in pizza for lunch on special occasions in Spanish. But snacks… in class… in college???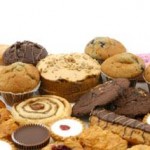 Professor Van Schaack is a special professor- he opens up to us and regales us with stories of his children, or he will tell us he needs to find a dapper shirt to wear to a party he will be attending with his wife, and to email him with any suggestions. He understands that waking up at 8 AM Wednesdays and Fridays is not exactly a piece of cake, and so he tries to make it that much easier by giving us snacks and by entertaining and engaging us. What do we give him in return? We are engaged and come to every class- there are hardly ever days when there is not full attendance. At Vanderbilt, we respect our professors- and they, in turn, respect us.
So about that 10 page Literature Review due Friday for his class…………