A Nashville Concert Experience
Your Vanderbilt experience isn't complete if you didn't venture downtown Nashville for a concert at least once! With places such as the Ryman, Ascend Amphitheater, the Grand Ole Opry, and the Basement, there are a plethora of amazing concert venues. I thought I would talk about my most recent concert experience which was last Monday! I've seen the rock band Young the Giant at Ascend and 2CELLOS (cello duo) at the Grand Ole Opry, but I think the Basement is my favorite venue because of how up close and personal it is. Being Music City, Nashville attracts many famous musical artists such as Billie Eilish, Taylor Swift, Ariana Grande, etc., but it's quite rare to have an Asian artist here in the South. There are not many Asian American musical artists to begin with, so I was ecstatic when I heard that one of my favorites, Eric Nam, a Korean American singer, was coming to Nashville! He performed an electrifying sold-out concert at the Basement, which is a pretty small and intimate venue; it's standing room only and holds around 400 people. It was an incredible concert, Eric is so talented, super hilarious, yet so humble at the same time. He constantly advocates for Asian Americans/Asians in the arts and it's refreshing to see more Asians in the artistic field (and to see one perform live in the South!). Eric is currently on his world tour promoting his first all-English album, Before We Begin, that he released last November. Fun fact: one of the songs, "Wonder," (my personal favorite) was inspired by and written in Nashville with several songwriters! You can read more about how Eric's normal childhood in Atlanta, Georgia was transformed here and you can listen to the entire album here.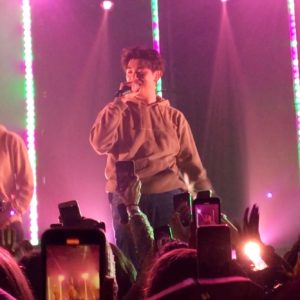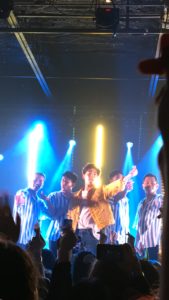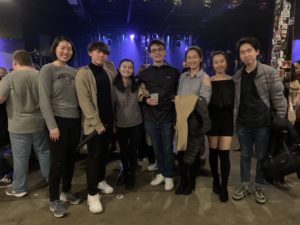 Thanks for reading and if you have any questions please email me at meghan.leong@vanderbilt.edu!