Late Senior Year Update
Better late than never right?
I can't believe that I am currently in my last semester of undergrad at Vanderbilt. This first month has honestly already flown by, and I'm sure the rest of the semester will also pass quickly. But, here are a few quick updates on me!
My Schedule
I am taking five classes this semester as well as a one hour Independent Study in Medicine, Health, and Society (my major). This semester I am taking General Logic, Survey of American Hip Hop (my favorite class), Men's Health Research and Policy, History and Myth: Black Women in the United States, and Mental Illness Narratives. I am truly enjoying every single one of my classes this semester and genuinely interested in all of the subject matter!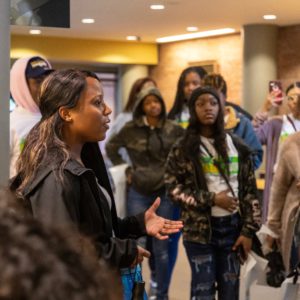 Extra Activities
This semester, I am still singing with both Melanated A Cappella and Voices of Praise, which is always a fun time. Also, I am a Vanderbilt Tour Guide this semester, and I have enjoyed talking with prospective students and their families every single week. Lastly, I am still working at the Office of Undergraduate Admissions each week.
While I am enjoying every single moment of my senior year and enjoying the free food events sponsored by the Senior Class Fund, I am not entirely ready for my time at Vanderbilt to end. I am also anxiously awaiting notifications from a few more graduate school, but I will be sure to keep you updated on how that ends.
If you have any questions about being a senior at Vanderbilt or my post-graduation plans, feel free to email me at ashli.alexander@vanderbilt.edu!