Vandy Dorm Life
I promised I would do a post on my suite in my previous post, so here it is!
Vanderbilt has a wide variety of options for students to live on campus and it does an especially good job of helping freshmen transition into college life. All freshmen are randomly placed in one of the ten residential colleges on the Martha River Ingrams Commons (Hank Ingram, Sutherland, Memorial, West, East, North, Gillette, Murray, Stambaugh, and Crawford). I was in a double in Hank Ingram my freshman year and my roommate became one of my good friends. Instead of "going random" for roommate selection, I actually picked my roommate based on our similar interests and living habits. My class formed a Facebook group to talk and meet each other, so this made roommate selection easier.

In my sophomore year, I lived in Blakemore House, which is near the athletic field and the recreation center. Many students don't really like living there because they think it's too far, but I thought my double was extremely spacious and it came with a private bathroom, which was SO much nicer than using a public shared bathroom. All Blakemore residents also are able to eat at McGugin, the dining hall for athletes, and the food is incredibly delicious.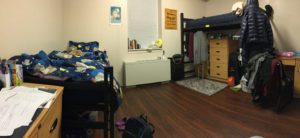 Both my junior and senior years, I have been living in a two-person suite in Morgan and Lewis, twin "apartment" buildings on the Highland Quad. I have absolutely loved living in a suite because my room has a bathroom, complete kitchen, living room, and separate bedroom. The separate bedroom has been amazing because if my roommate or I want to study but the other one of us wants to sleep, all we have to do is close the door and neither one of us is bothered. I am also right across the street from the music school, which is extremely convenient so I can practice whenever without having to walk across campus. The only downside is that main campus is around a 7-minute walk away. There are multiple dorms on main campus that range from traditional dorm rooms to suites to living & learning communities.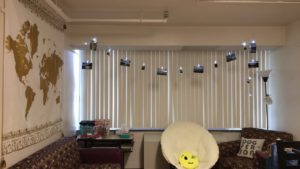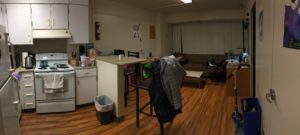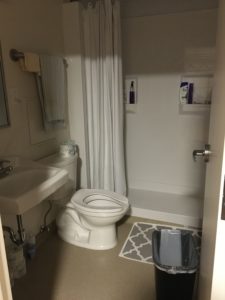 Thanks for reading and if you have any questions regarding housing at Vanderbilt or anything else about student life, email me at meghan.leong@vanderbilt.edu!