Throwback Thursday: Why I chose Vandy
'Tis the season of applications, and now that I'm a graduating senior, I thought it would be fun to think back to four years ago when I was applying to college! I hope this might help those of you who are thinking about applying to Vanderbilt but aren't sure.
I toured A BUNCH of schools during junior year and the summer before senior year of high school, mainly during trips that my parents and I were already taking for other purposes so we could accomplish multiple tasks at once. What I did after each visit was I made a list of things I liked and did not like about each school, which could help me narrow things down later. Then, if I knew anyone from my high school who had gone to that college I would talk to them about their experiences to hear about it first hand. And of course, I would look at all of the websites and try to learn as much as I could! That's also how I came across Inside 'Dores, and I kid you not, I read those blogs EVERY SINGLE DAY.
Fun fact, Vandy was the only college I toured without my parents. I'm not sure how much that impacted my perspective, but it might have helped me form an opinion with less interference. Though parents' input is very valuable and important, college should mainly be YOUR choice because you will be the one living here for four years.
I knew I wanted to be pre-med and take French classes as well as interesting and diverse classes, and Vanderbilt seemed to be the perfect place for that! During my campus visit, I learned about the Medicine, Health, and Society major, which was just what I was envisioning! This interdisciplinary major allows you to take a variety of courses from different disciplines so that you can form a multifaceted worldview instead of focusing on just one perspective. Knowing that I wanted to eventually go to medical school, I realized the importance of learning things in school besides biology and medicine while I still had opportunities. Seeing then that the French department was well-reputed, I knew then, as a junior in high school, that I wanted to go to Vanderbilt and major in MHS with a minor in French. And that's exactly what I ended up doing!
Besides academics, the social scene and campus vibe were also very important to me. I knew I wanted to go to a school where students are serious about academics but also balance studying with fun things like extracurricular activities and events. Vanderbilt is known exactly for this "work hard, play hard" motto, which I absolutely embrace, even more so as a senior. In the end, college is about more than just fulfilling academic requirements for a career. It's a time to grow and develop as a person, a lot of which happens outside of the classroom.
Another one of my favorite things about Vandy is how friendly people are. Even during my tour, current students smiled at us and encouraged us to apply to Vandy, which was such a contrast to other schools I had visited where the current students made no interaction with us.
Next, I absolutely adored Vanderbilt's campus. It's a neat balance of classic, modern, nature, and technology, even though it is within an urban area. Another fun fact, after my tour ended, I was walking around campus, and another prospective student, who thought I was a current student, asked me for directions! That was when I could really envision myself as a Vandy student.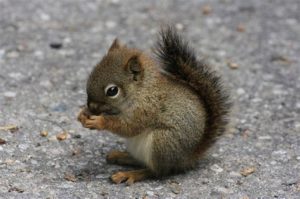 Lastly, Nashville seemed like a cool city to be in, both culturally and geographically. It's a 9-hour drive, or 2 flight trip home, which was neither too far nor too close for me. Nashville also has so many concerts, restaurants, and other events going on, so there are plenty of things to do off-campus. The weather was also a major factor for me because I knew I did not want to be somewhere with very frigid winters. Nashville indeed has all four seasons, and the campus is beautiful each season in different ways!
All of these factors helped me decide that Vanderbilt was my top choice school, so I applied early decision, and the rest is history! I hope this helps you decide whether or not you want to apply to Vandy, and please shoot me an email if you want to learn more! deniz.gungor@vanderbilt.edu