Credit for Creative Outlets
Hi guys!
I mentioned that I worked at the Office of Immersion Resources this year and seeing as this is a new program and incredibly pertinent information for students that want to attend here I thought it would be a great idea to highlight it. Immersion resources is a program to encourage students to become involved on and off campus. This includes studying abroad, undergraduate research, creative expression, and civic/professional. The goal of this program is to allow students to explore their interests or experience new opportunities that they are passionate about.
This is divided up into three parts: Individualized Immersion Plan, Immersion Experience, and Immersion Project. Basically, you will attend some iSeminars to figure out what interests you. Then you pick an experience and devote 9 credit hours of time and effort to it.  This really is not very difficult and it opens people up to new experiences. After the experience, then you will get to create a project like a research presentation, art show, performance, reading, or thesis.
For me, Immersion Vanderbilt is about being involved. We host lots of events, such as the scholarship open houses, concerts with interactive groups like "Sing! Sing! Sing!" and even a coffeehouse Salon to share art. Plus if you want a free water bottle, you can stop by and visit our Office in the Student Resource Center or see us at events in Commons (we are frequently giving them out).
If you are an incoming Freshman (or transferring in as a sophomore), Immersion is required! It is supposed to be fun and easy but it does take a lot of effort. If you want to or are going to be a Commodore, start considering what new experience you want to discover.
If you have any questions (relevant to Immersion, working on campus, or anything else) feel free to send me an email at katie.hauck@vanderbilt.edu.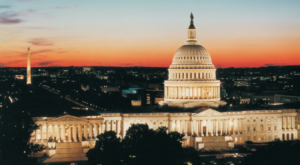 Photo By: Vanderbilt Library (I know a few people getting to see this view in person while having a great internship.)