My Favorite Places on Campus
My exploration of campus has been both joyful and enlightening. I not only found my favorite areas, but also figured out more characteristics of Vanderbilt. Let's delve into my discoveries!
4th Floor of Central Library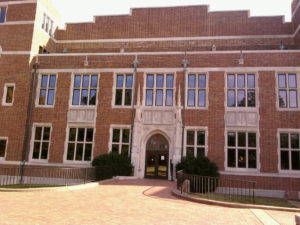 As a Japanese learner, I was pleasantly surprised to discover a corner of Japanese books on the 4th floor of Central Library, which is the entry level by way of Central lawn. These readings are categorized by levels of difficulty and therefore fit Japanese speakers of various levels of proficiency. The floor also houses other gems: graphic novels, Very Short Introductions series, and DVD collections. Immersing oneself into any of them would be a wonderful pastime!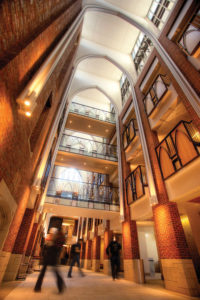 The Department of Asian Studies in Buttrick Hall
If you arrive early for a class in Buttrick Hall, take a moment to tour the Asian Studies Department, where you can find recent magazines from Asian countries, flyers on study and job opportunities in Asia, and posters about Asian American history.
Baseball Glove Lounge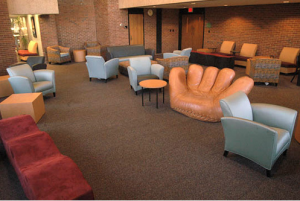 Are you looking for a quiet place to study? Baseball Glove Lounge in Sarratt Student Center would be an ideal option. In addition to plenty of seats, restrooms and a printer are located nearby. If you need fuel to do work, Local Java and Rand Dining Hall are just a few steps away.
E. Bronson Ingram Dining Hall
This all-you-can-eat dining hall is located in the newest gothic-style residential college. Friendly staff will greet you during breakfast, and the international themed lunch will provide you with energy for the rest of the day. Most recently, the dining hall started opening on weekends for a sumptuous brunch. Last but not least, themed events such as the Harry Potter Night will satisfy both your appetite and aesthetics.
From dining to libraries to academics, Vanderbilt underscores diligence, diversity, enlightenment, and well-being. Eat well, work hard, get informed — Anchor Down!