Coffee, Coffee, Coffee!!
If you're anything like me, then coffee is one of your best friends, not just in the morning but at all hours of the day! Cold brew, latte, frappe, iced, hot, frozen, macchiato- I love them all and will go to great lengths to get the perfect cup of coffee between classes or while I'm doing homework. Would you believe me if I said I was sipping on a nice, warm cup of joe right now? Because I definitely am!  If this sounds even remotely like you- then you're in luck! Vanderbilt's campus is full of places to get your coffee fill. You'll never be more than a 3-minute walk away from a warm cup, even in the wee hours of the night. Here's a list of all the places that you can get some coffee on campus! Oh, and one more thing, where there is coffee, there is tea. So, if coffee isn't your cup of tea (ha-ha see what I did there), I'm sure this list will be just as handy!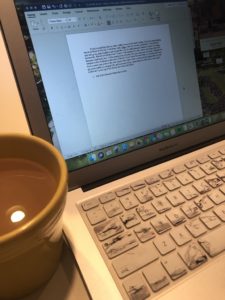 All of the Munchie Marts have self-serve coffee (and tea) that comes in different brews. They also have all the cream, sugar, milk, flavored creamers, and dairy free alternatives that you may need to get your cup of coffee just right! Some of the Munchie Marts even have iced coffee machines because you can never go wrong with an iced coffee!
The main dining halls also have coffee! Rand, Commons, Bronson, Kissam Kitchen are your one-stop shops for a full meal and a cup of coffee. These are set up the same way as the Munchie Mart coffee stations, except you won't find iced coffee here :(
Sarratt has its very own coffee shop called Local Java. If you're looking or a fancier cup of coffee, then this is the place for you. The workers there are super sweet, and they are always happy to whip up one of their signature drinks for you. They even have seasonal drinks that I look forward to each year. From brew of the day, specialty drinks, to tea, Local Java is sure to have whatever you're looking for. If you fall in love with Local Java, just as I did, you'll be happy to know that they sell their syrups and coffee blends right there in the café, so you can make your favorite drinks in the comfort of your own home!
The cafés on campus are sure to satisfy your coffee needs! Food for Thought Café, GRINS, and Suzie's Café are great places to go if you don't have time to go to a dining hall or if you aren't close to a Munchie Mart. The lines here can get pretty long, but it's worth it!
Your coffee options aren't limited to places on campus though! Nashville is full of fun coffee shops that are a great place to go whenever you want to get off campus! There are three Starbucks in walking distance of campus! One on 21st, one in Barnes and Noble, and one just a few doors down from that! You'll have your Starbucks Gold Membership in no time! If Starbucks really isn't your thing, there are so many other places you can go, they'll just require some transportation. Frothy Monkey is a fan favorite at Vandy and in the Nashville community, but there are so many other places to check out! I've added a link below so you can see for yourself! Add them to your bucket list, bring your homework, and see how many you can get to this year! This blogger updates his coffee suggestions every quarter so you'll always be in the loop!
Oh, and last but not least, having my own coffee maker in my room was one of the best decisions I've ever made. Let's be honest, sometimes I just really don't feel like leaving my room! Having a coffee maker within arm's reach allows me to stay in my pajamas all day and snuggle up with a nice warm cup while I do homework or relax watching Netflix.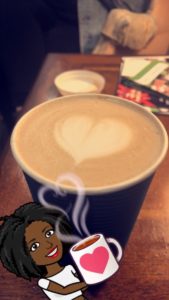 If you're ever looking for a coffee buddy or some more suggestions on coffee shops, please feel free to reach out to me at zoe.browne@vanderbilt.edu.