The Secret to Academic Success at Vanderbilt
When I was visiting colleges, one piece of advice that I was always given was to go to office hours whenever I could, which is why I was flabbergasted when I walked into office hours for my 200+ person lecture and saw no other students. I had a free one-on-one tutoring session with a renowned professor who patiently answered all my questions. If you are even a little bit confused about a concept, then you can benefit from going to office hours.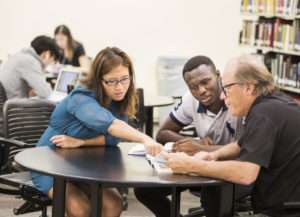 Office hours are weekly times set by your professors for you to go and discuss anything with them in private. Some professors have set times when they'll be in their office for students to drop in, while others may require students to make appointments beforehand. At every class I have taken so far, one of the first things professors go over is their office hours because they want their students to go. If there are conflicts, most professors are flexible and will work with your schedule to set up meeting times.
The best time for office hours is beginning of the semester, when you're still unclear on the professor's expectations. In my first class at Vanderbilt, I procrastinated my first essay until the night before it was due, and did not do well. For the next essay, I wrote a draft before the essay was due and brought it to my professor. I was shocked at how much helpful feedback I got! She helped me formalize my ideas and re-phrase my sentences to create a paper that was infinitely better than it was at the beginning. By the end of the semester, after going to office hours for each essay, not only did my grades improve, but more importantly, so did my writing skills.
If you can't make it to office hours, there are amazing, free resources such as the Writing Studio for essay help or STEM tutors. Be sure to sign up for these places fast because spots fill up soon, especially during exams season!
For the low price of a couple hours a week, you can get a higher GPA and a relationship with a world-class faculty member. Who wouldn't take that deal?