Back at it Again!
My third year at Vanderbilt has just begun, and it has already been busy, yet great! Here's an update on my first month back in Nashville!
My First Week:
On the second day of classes, I saw Beyoncé and Jay-Z in concert in Vanderbilt Stadium! It was INCREDIBLE to say the least. Also, all the freshmen were able to attend the concert for free, which was an amazing opportunity for them. A few days later, I performed in Spotlight: Music for incoming freshmen and transfer students. This performance allowed new students to see all of the music performing arts organizations, and Spotlight: Movement (the previous day) showcased all dance or movement related performances.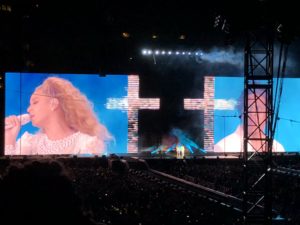 My Fall Classes:
This semester I am taking Economic Demography and Global Health, Applied Human Development, Introduction to Nutrition, History of Rock Music, and Understanding Organizations. All of these classes count towards my major of Medicine, Health, and Society with a concentration in Global Health and my minor in Human and Organizational Development in Human and Health Services. So far, my favorite class is History of Rock Music. My professor is a musician in Nashville, and she always tells great stories about her times on tour.
My Student Organizations:
This semester, I am involved in Melanated A Cappella, Voices of Praise, Black Student Association, New Dawn, and of course, Inside 'Dores. This school year, I will be serving as the Co-President of Inside 'Dores, alongside Deniz, and I am excited for what this year has in store for us!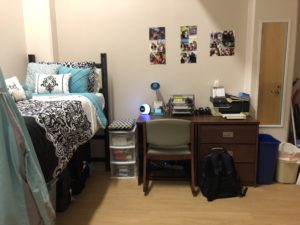 I am excited for my fifth semester here at Vanderbilt and living with my friends in Kissam for another year! If you have any questions about adjusting to campus, my major, or student organizations, feel free to email me at ashli.alexander@vanderbilt.edu! I'd love to hear from you!