Snow!!
The first couple weeks of the new semester have been anything but ordinary…
There's snow time like snow!

Friday's classes were cancelled due to icy roads and below freezing temperatures, and since we were already having Monday off for MLK Jr. Day, we got to have a 4 day weekend!
I'll say, it was a bit weird having this break so soon after restarting school, but hey, none of us are complaining! Although yesterday and today were also snowy and quite frigid, classes were still on for the most part, except if certain professors chose to cancel.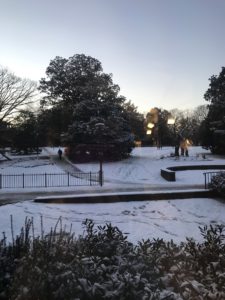 The picturesque beauty of Vanderbilt's campus was one of my deciding factors for choosing to attend Vandy, and I can attest it is absolutely gorgeous in the snow despite the cold!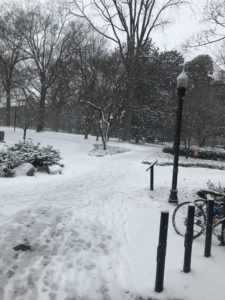 If you've lived most of your life in the South like me, snow is definitely a much cooler experience than if you've lived mainly in the North where snow is just part of life. Even then, most of the students really enjoyed seeing the snow and made the most of it, such as by having snowball fights, making snow angels, going sledding, or just taking artsy pics.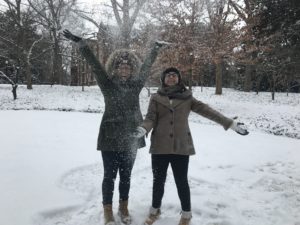 Although I like the snow, I'm honestly kinda ready for it to warm up again. (i.e. why I went to college in the South, haha)