Change is the Only Constant
Vanderbilt is a place of constant change — the Vanderbilt I saw in 2014 when I first came to campus is not the Vanderbilt I'm living at in 2018! Here's a quick summary of just some of the changes I've personally witnessed over my four years as a student:
Housing
The changes in Vanderbilt's housing are by far the most salient. Vandy took down Vandy Barnard on Alumni lawn, and is about to complete building the E. Bronson Ingram College, a new residential college that will open in Fall 2018. Although I'm pretty bummed I won't be able to live in this beautiful Gothic residential hall — dorm is too simple a word to describe it — I'm really happy to see Vandy make tangible moves to transition to living-learning communities that foster greater collaboration and camaraderie among students. Here's an illustration of what it'll look like in May 2018!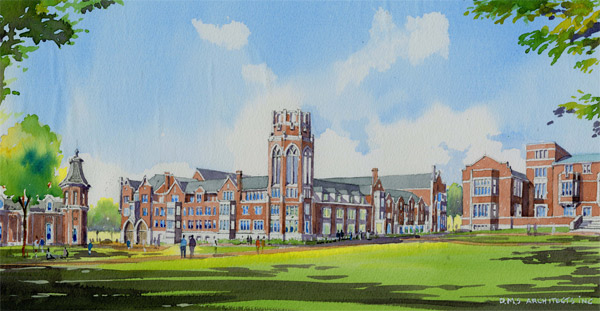 Moreover, Vanderbilt is soon going to take down Towers, the four massive buildings that house upperclassmen, to build four new residential colleges in a $600 million project that will transform the face of West End Avenue by 2023. I can't say I'm very sorry to see some of the older buildings get replaced by newer ones. Yes, Towers is a veritable Vanderbilt institution and my home of two years, but I will be happy to see newer and prettier buildings in its place!
Brightspace
Brightspace, a website that manages all our coursework and assignments, replaced Blackboard last year. While this change may not be visible to non-Vandy people, it has made coursework so much easier for undergraduate students. Brightspace is sleeker, more user-friendly, and more intuitive to deal with, especially during stressful finals' weeks.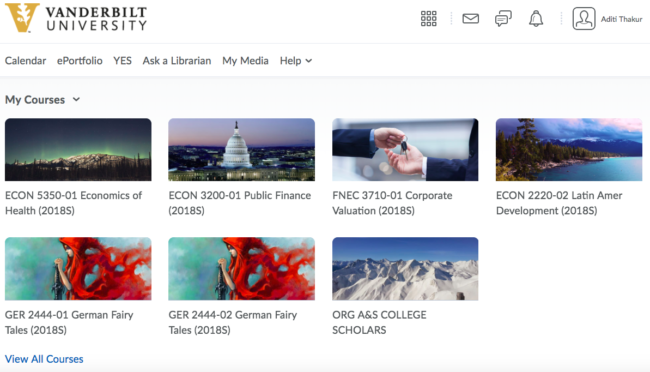 In fact, many professors administer midterms and quizzes on it. Just recently, I had a long conversation with Professor Buckles, who mentioned that he has completely replaced his paper-pen Econ tests with online tests on Brightspace. He said that his students prefer taking tests online, and with Lockdown Browser, there is very little chance of cheating. Even grading is more simplified because Brightspace checks multiple-choice answers, and typed words are easier to read than handwritten ones.
Campus Dining
Vanderbilt's dining also evolves as students' preferences change. The list of Taste of Nashville restaurants (those that accept Vanderbilt's meal money) is updated regularly according to students' survey responses. Last year, Vanderbilt replaced one of its most popular coffee shops with a new one called Local Java, opened in partnership with Frothy Monkey, to give students more options.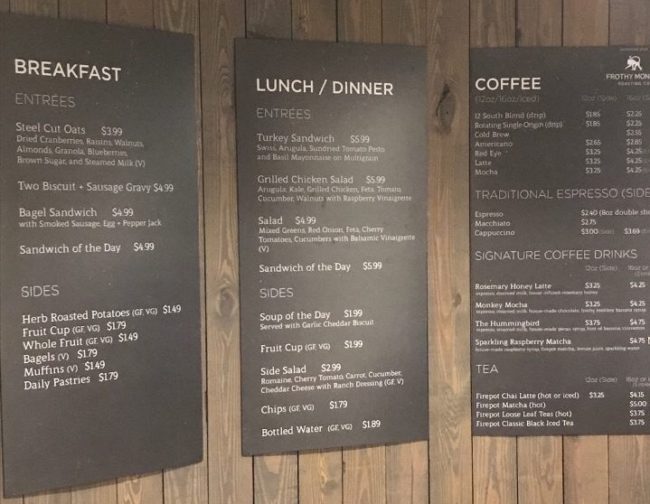 This year, Chobani yogurt became a side from an entree on the meal plan, and while this change may seem insignificant, it was a very welcome change for hundreds of students! Dining also expanded the hours of operation of Bamboo Bistro, a popular Asian dining place on campus. When it comes to campus dining, small changes add up to an overall better experience for students, and I'm really happy to see Vanderbilt Dining implement swift changes to better meet students' needs.
The Business Minor
Earlier, Vanderbilt had two undergraduate business minors: Financial Economics and Corporate Strategy. Many students chose to minor in both to experience the full breadth of undergraduate business offerings at Vanderbilt. Now, Vanderbilt has launched a more comprehensive undergraduate business curriculum with the new business minor, which offers core classes and a wide range of electives. You can even take classes at Vanderbilt's business school, the Owen Graduate School of Management!
I wish the business minor had been around when I was a freshman because it is a very cool minor with a blend of established classes and completely new class offerings better tailored for business professions. The professors at Vanderbilt's Managerial Studies department have regularly surveyed upperclassmen to see what kinds of new courses would be most helpful to add to the business minor. Some of those courses my friends and I recommended were Excel Modeling, Financial Technology, and Sports and Business. It is so fulfilling to see Vandy's professors directly involve current students in designing and customizing their courses.
The Wond'ry
Last but definitely not the least, Vanderbilt recently inaugurated the Wond'ry, a swanky new building that is the hub of innovation on campus. From 3-D printing to the Innovation Garage, the Wond'ry is your one stop shop for creativity and design at Vanderbilt, and I'd venture to say even in Nashville. At the Wond'ry, you can participate in special innovation programs, use state-of-the-art equipment, and attend events that feature well-known designers and entrepreneurs.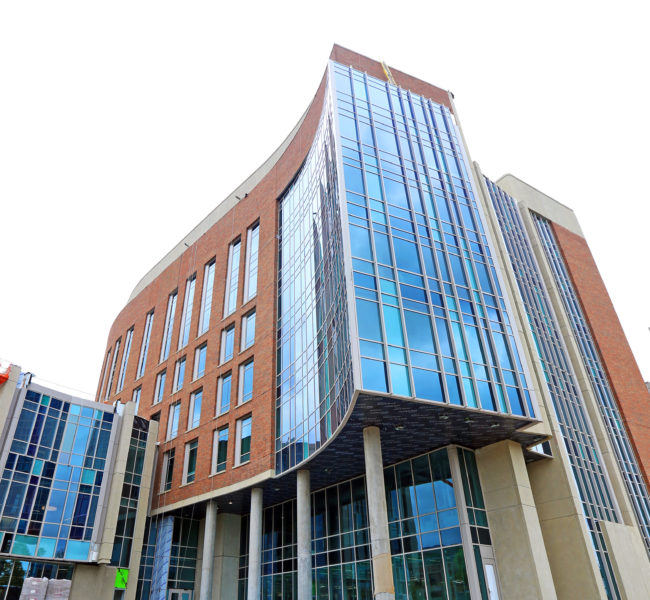 You can even take classes "centered around innovation, entrepreneurship, technology, and making." Or if you're feeling tired, you can just take a nap in one of its nap pods, which basically look like futuristic first-class airplane seats!