Three Truths of Junior Year
Final grades have been posted, and I am now officially halfway through my junior year at Vanderbilt! However, this semester has brought with it a few realizations:
I'm finally starting to feel old. I live in a Towers suite with four seniors and one other junior. This has really put into perspective how quickly time at Vanderbilt flies and how soon I will be in my suitemates' shoes, searching for a job and making post-graduation plans. This semester, I finalized my own summer internship at a consulting firm, and this peek into reality has only made me value my time at Vandy even more!
It's never too late to make friends. Junior year is when most Vanderbilt students decide to go abroad. With many of my good friends deciding to do this (like my best friend and roommate Morgan), I've taken the opportunity to expand my friend group, especially by taking advantage of getting to know people in the years below me and embracing all of the unique perspectives and interests that they have to offer!
I really love Vanderbilt. The friendships I've made here over the last two and a half years are amazing, and I never would have met these people without Vanderbilt. I am constantly discovering something new on this campus, whether it's joining a new organization, attending an eye-opening event, or just finally taking the time to sit on Alumni Lawn and do my homework in the sunshine.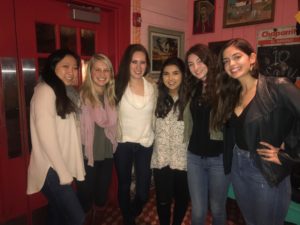 So far, my time at Vanderbilt has been great and taught me so much, and I can't wait to see what memories the next year and a half have in store!