Hindsight is 20/20
I cannot believe that I am officially a senior! I still remember moving into West House three years ago, bright-eyed and bushy-tailed. Now, when I look back at freshman-year Aditi, I wish I could have known a few things before beginning my college journey. Of course, hindsight is 20/20, but here's some advice from a wizened Commodore to the Class of 2021:
If you know exactly what you want to be when you grow up, you're closing your mind to other opportunities.
Relax, you're only 18! I'm a part of the Facebook group for the Class of 2021 (and 2020 and 2019 and 2018…), and it's a real joy to see excited new Commodores share their interests, intended majors, and other fun facts. But sometimes I come across a student who has his or her whole life mapped out, down to being an orthopedic surgeon! It's great to have focus and have clear goals, but you're simply too young at 18 to decide exactly what you want to be when you're 60. Take classes in subjects you'd run away from in high school (AXLE helps a little). You don't have to venture out too far if you don't want because even if you're pre-med or pre-business, take classes in different aspects of biology or economics. Keep your options open, and you never know what you might end up liking.
I had a few fixed ideas about what sort of career path I wanted to be on and what extracurricular activities would be the "right" fit for me. Spoiler alert: it (mostly) went out the window. Sure, I stuck to being an Economics major, something I wanted since high school, but I didn't stick to my plans of getting a PhD. I never thought I would go the business route and intern in transfer pricing at EY! I didn't even know what transfer pricing was until last year! I had always been an introverted bookworm in high school, so I could never imagine myself being a peer mentor or VUceptor, which requires me to facilitate discussions for 18 freshmen each week and help out with loud and fun orientation events with hundreds of people.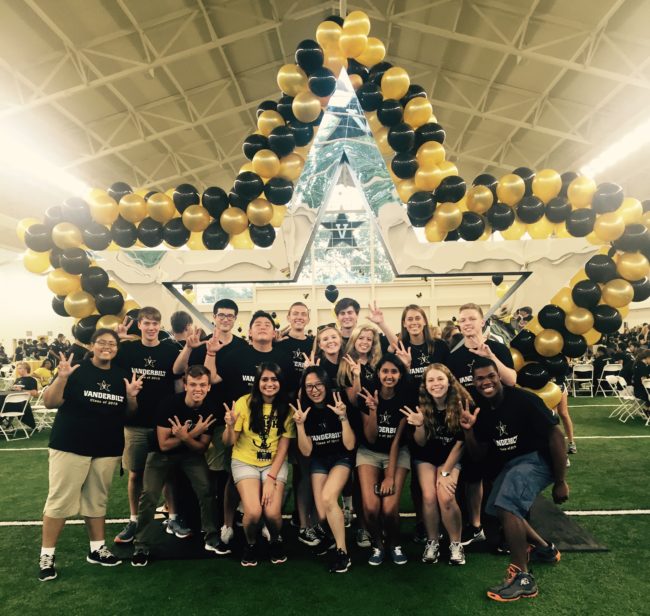 So relax and give yourself some time to adjust to the Vanderbilt community. Step out of your comfort zone sometimes, and don't meticulously follow your four-year or even thirty-year plan. Take a class that catches your eye, even if you don't need it for any requirements. Accompany your friend to a student organization meeting you'd never go to otherwise. You'll be pleasantly surprised!
 Don't fake it till you make it.
The Impostor Syndrome is real, especially at a campus full of accomplished students. The grass is always greener on the other side. That girl who sits a few rows down from you in general chemistry always seems to do better on midterms than you (and she's already preparing for the MCAT). That kid in your Visions group seems like such an all-rounder ("top tier" fraternity: check, Dean's list: check, leadership positions: check).
There will always be someone on campus who seems to be achieving so much more than you are. Trust me when I say we're all faking it in some way (yes, all Vandy students), and social media provides a platform to do so. I've had friends, both at Vanderbilt and other schools, who seem so successful on the outside but have significant internal struggles they'd rather keep under the carpet.
Thankfully, Vanderbilt students and administrators are shining light on this issue. So if you think you're the only one struggling with your freshman year schedule, can't seem to find a group of close friends on campus, or are homesick, I can assure you that you're definitely not! Open up to your parents, roommate, RA, professors, VUceptor, faculty head of house, or even the PCC if you need to. It's always better to seek help and confront something head-on.
Seriously, step outside Commons and explore the wonderful city we live in. Nashville is such a vibrant place with tons to do, even if you don't like country music. Go to the symphony, watch Ed Sheeran at Bridgestone Arena, catch a Preds game, or eat your way through the city. As a freshman, I firmly stuck to Commons and didn't venture out, not even to main campus if I didn't have to! Now that I'm a senior with tons left on my Nashville bucket list, I regret being less adventurous. Actually, there's nothing adventurous about it because we're literally next to downtown and all its hustle-bustle. Don't worry, once you're on campus, it is truly like living in a Vanderbubble, which you need to desperately pop from time to time.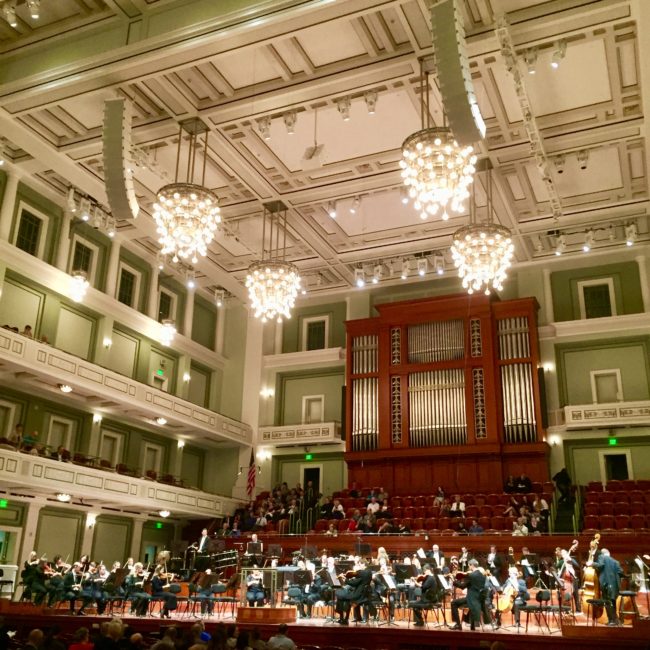 When you're new to college, it feels like you're in no position to say no to anyone. You need new friends, new leadership positions, and new things to add on your resume (tbh I didn't have a resume until end of freshman year…oops). Toto, we're not in high school anymore!
However, you'll soon find your plate filling up and you won't be able to give things your 100%. You don't have to join ten different organizations, you don't have to go out every weekend if you don't want to, and you don't need to accept a leadership position if you're spread too thin already. It feels bad to say no, but the guilt or FOMO is totally worth it for your sanity. Also, don't compare yourself to other students. I've seen plenty of students with six leadership positions who are not able to contribute properly to any of them, and I've seen students with just one or two leadership titles making a tangible contribution to campus.
You don't need to be in Greek life to have fun.
If there were a GDI club on campus, I'd be its president. I've never wanted to be in Greek life, and I've never regretted that decision. It's ok if you don't want to be a part of Greek life. There are so many organizations on campus, prominent and underrated, that you can be a significant part of. You'll never be bored, and you'll always have an opportunity to meet new people and make new friends. Also, Vanderbilt doesn't really have a Greek vs. non-Greek divide, and to be honest, Vandy's Greek life is not as big as compared to a state school's. It's pretty tame, and definitely not like the movies.