Girl from the North Country
A prospective student recently asked me about a personal transition I sometimes forget about–being a Northerner adjusting to college in the South. I am from Ridgefield, Connecticut, a small town that prides itself on its fall foliage, its membership in both New England and the Tri-State area, and the annual Memorial Day Parade down Main Street. Our public school system is also a selling point of the town, demonstrated by the estimated 15 people Ridgefield High School students who are currently at Vanderbilt (yes, typically a day doesn't pass where I don't spot someone who I went to high school with. But, shoutout to them, you all are great :) ).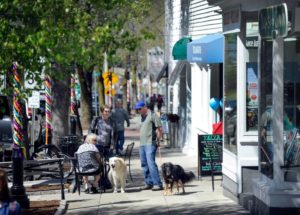 Since I am definitely a Nutmegger through and through, coming to a school in the South was definitely one of my biggest worries. Would I be dressed appropriately, or would I be obligated to to restyle my whole wardrobe to fit the Lilly Pulitzer patterns and prints? Would the absence of "y'all" in my speech be socially acceptable? Could I still call a sandwich a "grinder"? Do hoagies, subs, and grinders even EXIST in the South, or would my diet be limited to fried chicken and sweet tea?
I didn't know if I would be able to adjust to this "Southern" culture. However, after two years of attending school in Nashville, my conclusion is that in most ways Vanderbilt feels just like any other school would in the North. It just happens to be in a Southern state.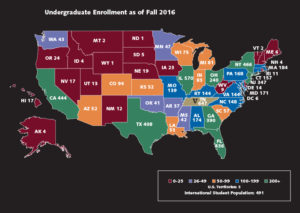 There are Vanderbilt students from every corner of the U.S. (and a lot of international students, too) so the adjustment is not as drastic as people not from the area first imagine it to be. Only 33% of our student body is from the South. Sure, there are differences in culture and the way of life (example A: the pace of life in Nashville is much slower than I am used to). And for my beloved beach-goers, I am sad to break the news, but the state is also landlocked (that doesn't mean we don't find water to go to! Check out Cummins Falls). But, even with those differences, there are so many other aspects of the South that make the experience of attending college at Vanderbilt so wonderful. The culinary scene is delicious, there is live music everywhere, and the people are low-key and friendly.
Vanderbilt has a reputation, especially in the North, for its female students being these southern belles who don pearls and dress up in their Sunday best for class each morning. One family friend, whose kids I used to babysit for, even bought me a monogrammed wallet and a button-down pastel-pink shirt from J. Crew to prepare for this "transition." The truth is: there is no doubt that the women here are pretty, but they do not dress up as much as you think they would. You frequently see yoga pants/sweatshirts/L.L. Bean Boots/you name it on campus, weekday or weekend. These wardrobe staples (IMO) are completely normal. You can definitely dress how you want! However, consider yourself warned–at Vanderbilt football tailgates and games you will definitely see clusters of black dresses and cowboy boots.
If you're from the North (or any other area of the country, actually), Vanderbilt can seem quite far away. I live about 15 hours away driving, door-to-door. I am definitely a homebody, and flying to visit Vandy for the first time gave me incredible anxiety. In order to put it in perspective, I just reminded myself that the drive IS possible–I have currently done it three times, with another one coming up this fall! It's not like we are across the ocean. People go home for fall break, Thanksgiving (we have one week off which is so nice), holiday break, and spring break. Once in awhile people go home for the weekend, too, so that is not at all out of the question. What I would say is that when you feel comfortable at a school you won't even want to go home that often. I've become so much more comfortable with flying, too, which is a plus!
People frequently ask me whether I will return to my roots or stay in the South once I graduate this May (eek!). I have absolutely no clue, but Tennessee has certainly given me plenty of reasons to stick around!