I'm Back! With… The Eleven Things I learned Sophomore Year
**Check out The 4 Things I learned Junior Year, this post's companion!**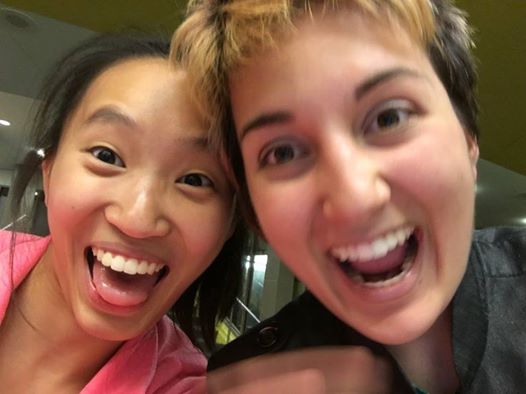 The date is May 15, 2017. I'm lying on a rather comfy sofa in  Conshohocken, PA, and I think I'm finally recovered. Sophomore year hit me hard, y'all, and this summer, I'm going to post about the Eleven Things that I learned Sophomore Year. Each "thing" will have its own post, and I just might start with the last first, because that's definitely the most important to me.
Life. Is. Crazy.
(Actually though).
The Eleven Things I learned Sophomore Year
One. Traveling Alone Part I and Part II: What happens when things go wrong on a funded trip & what I learned when they did
Two. Just Ask: Most times you knock and the door really does open
Three. Something(s) Good: The best from research, academics, leadership, friends, and family. All good things!
Four. Stepping Back: My experience with self-care, a friend with severe mental health struggles, and friendship
Five. Reach Out & Reach Out: No one is a burden; some inspiration by incredibly kind and generous friends at Vanderbilt
Six. "Hi, What's your name?" Be Welcoming: Welcoming people is so, so, so important. Especially the freshmen. This post is basic conversational tips for the average first-year! :)
Seven. My Escapes: Dancing, sleeping, going outside, late night conversations.
Eight. Fake it, Sometimes: Authentic Friendships. Friendship is so much bout sacrifice. I came to college wanting to meet real friends, and I am so thankful that I have.
Nine. Housing: Responses Matter Most. Specifically, Mayfields, but this applies to absolutely any housing situation ever. Oh. My. Goodness. (Please note: I am living in a Mayfield again next year too and I'm really looking forward to it. In this post, I will be totally real with you about the good and the bad).
Ten. Be Real. Be Very Real: "When you're lost and alone…" Sometimes, other people need to know that you're struggling, too. Sometimes, they need you to listen to them. Sometimes, you need to just have fun without anyone talking about anything deep. Sometimes, sometimes, sometimes.
Eleven. God, Me, and Vanderbilt: This is going to be a very, very long post.
And… that's everything! "Sophie Answers Questions" will also be back on track, with some of the questions that people have emailed me this year. Get ready for GenChem, Greek Life, and Other Random Things.
Final note! To all the now-sophomores who read my blog before they came to Vandy: y'all, it meant so much to me when I heard 'Wait, do you write for Inside Dores?' So, dear new readers, don't ever be afraid to send me an email, because it really makes my day. Sometimes it leads to meeting in person… sometimes it leads to friendship! In real life! Oh my goodness.
Love,
Sophie
Email me at sophia.druffner@vanderbilt.edu and I promise that I'll get to you super soon.
P.S. Please excuse my over-use of the word "sometimes." I probably need another word.