Rites of Spring: An Alrite Time
Disclaimer: "an alrite time" is an understatement- I had an awesome end of the year celebration with friends, food, and phenomenal music.
For those of you who don't know, Rites of Spring is Vanderbilt's yearly music festival, put on by students and held in the spring. This year, headliners included Rae Sremmurd, The Shins, Ty Dolla $ign, and more. On Friday and Saturday, students congregated at Alumni Lawn to hear these artists, get food from vendors like Ben and Jerry's, Chick-fil-A, and a number of local food trucks, and celebrate nearing the end of the year with friends and classmates alike.
"Rites of Spring" is a funny title for this weekend, considering the fact that the temperature was in the 50s and it was raining about 90% of the time. April showers, I guess. Nonetheless, the lively energy provided by the musicians, the large crowd of college students yelling the lyrics to top hits at the highest volume possible, and the number of organizations on campus offering tailgates with much-needed food and shelter made Rites a successful and highly enjoyable event.
With finals approaching far too quickly, Rites provided one last hoorah for students here at Vanderbilt to enjoy all that the school has to offer and to destress before a barrage of tests. Rites of Spring will definitely be at the top of my list for great memories of my first year here at Vandy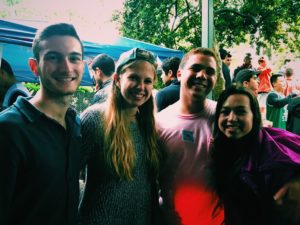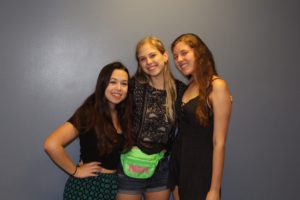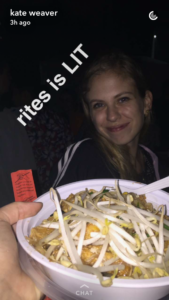 .