(A Few of) My Favorite Things
Hi all! My name is Ruth, and I'm a sophomore in the Blair School of Music double majoring in Harp Performance and Public Policy Studies. I love Vanderbilt and have a passion for making the first-year experience and college transition period as easy as possible! I hope to give you some valuable information about Vandy and what to expect based on some of my own experiences!
This time of year, many prospective students are either trying to decide if they will choose Vanderbilt, or still waiting for their regular admissions decision. One of my friends from high school is considering Vanderbilt, and was invited for MOSAIC, the multicultural student recruitment program that takes place March 16-18. Ever since she told me she's coming to visit, I have been spamming her with photos of my favorite things on campus.
To give you a better idea of why I love Vandy, I thought I would compile a list of my top 5 things.
Memes
Created and shared within a Facebook group, Vanderbilt students add memes daily that are relatable to student life, and they are guaranteed to give you a good laugh every time you look at them. As someone who enjoys Twitter, memes, and good (or bad depending on if you like dad jokes) humor, this may seem trivial but is actually one important thing about Vanderbilt. In the midst of exams, papers, and all the stress that can come with being a college student, it is important to laugh and enjoy yourself, even if you're busy.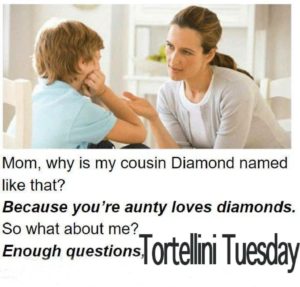 Fresh Baked Cookies
Just kidding-it's not only the cookies, even though the woman who bakes fresh cookies in Rand every day will be a shining light in your day whenever you need a good pick-me-up. In general, campus dining at Vanderbilt is amazing. With over 20 places to eat on campus and more places on the card off campus, I genuinely enjoy a lot of the food and the variety gives students with dietary restrictions many options.
The Wondr'y
The new engineering building that was just opened last fall is a personal favorite of mine. It is beautiful inside and out, and provides a great space to work and study during the week. Everything about it is clean, open, and bright, and it's a nice change of scenery if you want to leave the library or your room to get some work done!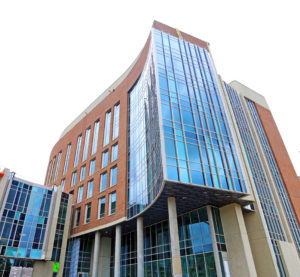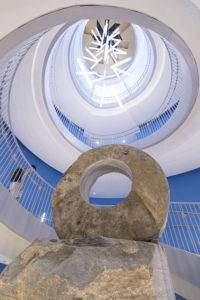 Centers on Campus
The Bishop Joseph Johnson Black Cultural Center, KC Potter Center, Margaret Cuninggim Women's Center, and Center for Student Wellbeing are all great resources on campus that offer a variety of services as well as great study spaces. Especially if you are in need of a little comfort, these centers often have friendly faces and plenty of great events with free food. You may even have a chance to attend yoga or meditation classes led by the Dean of the Ingram Commons! Coming into Vanderbilt I did not think I would stray from the library as my go-to study space, but that quickly changed when I became familiar with some of these other great spots on campus. If you visit campus be sure to check them out!
Multicultural Events/Showcases
The celebration of diversity and culture at Vanderbilt is another thing I love about the school. Whether it's Harambee, Asian New Year Festival, Café con Leche, Nachde Nashville, or any other event, you are bound to fall in love with the students and the pride they take in their heritage. You might even come to Vanderbilt and perform in one of these events! Students of all backgrounds perform in these showcases by dancing, performing spoken word, acting, and more.
It is difficult to compile my favorite things into a short list, but these are a few of my favorite things about Vandy!