A VU into My First Year
It's hard to believe that I am writing to you from home, officially as a Vanderbilt Sophomore. My first year at Vanderbilt lasted about as long as minute, or at least that's what it felt like.
During this time last year, I prepared for my high school graduation and the beginning of my journey at Vanderbilt. I studied for AP exams, set up my Vanderbilt accounts, and started envisioning how I would decorate my dorm room. As exciting as it all felt, though, I questioned whether I had made the right choice and wondered what the next four years had in store for me.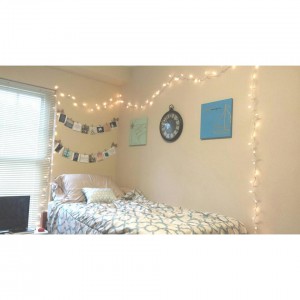 When I arrived last August, my excitement outweighed my nerves, and the storm first-year activities and rituals swept me away in all of its enthusiastic and promising glory. I got more names than I could ever remember, marveled at the hundreds of organizations before me, and unpacked all of my belongings, saying goodbye to my old life and hello to my new one.
Over the past year, I lived in an exciting, all-consuming world of exploration, discovery, and discussion. I always viewed college as the underpinning of discovery– discovery of the self, of the world, of the human condition. And Vanderbilt gave that to me with its challenging classes, engaged professors, and campus climate.
I took interesting classes that challenged my perspectives and offered new ones. I studied Shakespeare, one of my favorites, in a Shakespeare on Film class. I discussed the state of the American education system weekly in my Peabody Scholars class. In my Small Group Behavior class, my team revamped and reintroduced the FeaSt program that allows students to take their professors to lunch with no cost. Throughout both semesters, I pushed myself to new limits and set higher goals, striving to reap everything out of my years at Vanderbilt as I can.
Outside of classes, I spent time with some of my favorite people. I found a close and supportive group of friends that always made me life and took me on adventures. We explored downtown, went to concerts, cheered on the Nashville Predators, and had the best movie nights. The small things, though, were my favorite. We made a home out of the common room where we told each other about our successes and failures and shared meals, and those are the moments that made every day, even the most typical of days, of my first year at Vanderbilt special. The friends I made in my first year at Vanderbilt made it exceptionally hard to leave campus for the summer.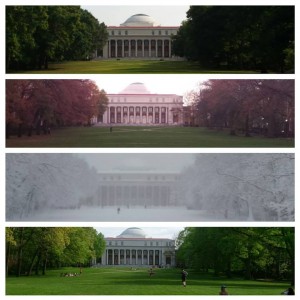 This year was by no means easy. It took a long time before I felt like I had found my place, and it took a long time before I felt confident in my academic abilities. I stumbled and fell more than once, but I learned a lot in the process. Vanderbilt provided an excellent support system for my transition. Aside from their academic resources, including the Writing Studio, Vanderbilt offers incredible resources in their professors who want to see their students succeed.
After one year and many (many) papers, I can say confidently that I made the right choice in attending Vanderbilt. I absolutely cannot wait to get back in August and start my second year at Vanderbilt. With the help of a few close friends, the support from back home, and the encouragement from my professors, I found my wings in Nashville, and I am ready to fly.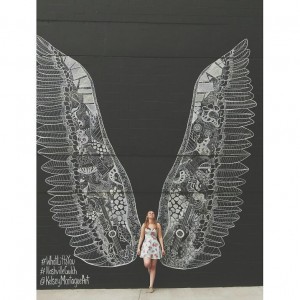 For those of you applying or coming to Vandy in the fall, please feel free to reach out to me with any questions about my experience or Vanderbilt in general– elizabeth.h.paul@vanderbilt.edu
Elizabeth