The Hippest Hues on Campus
It should come as no surprise when I say that being a blogger for Inside 'Dores is one of the coolest things I do on campus. I get to tell you about how much I love Vanderbilt, answer questions via email from all of you wonderful readers, and meet tons of cool fellow bloggers.
But I have to tell you, I think that the biggest perk of being a blogger might be an ultra-exclusive invitation to the event of the year: the Inside 'Dores SOCIAL EVENT.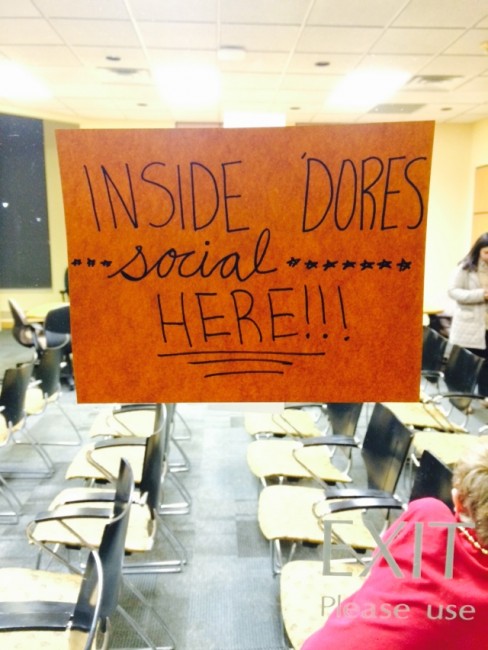 Yeah, that's right. Even though we do most of our blogging sitting alone behind our computer screens (just kidding?), there's always a little time for celebration. We had everything you could ever want in an event on a college campus: free food, cookies, and 90's jams (aka our "oldies"). The highlight of the event, though, was that every blogger had the chance to personally print his or her very own Inside 'Dores t-shirt!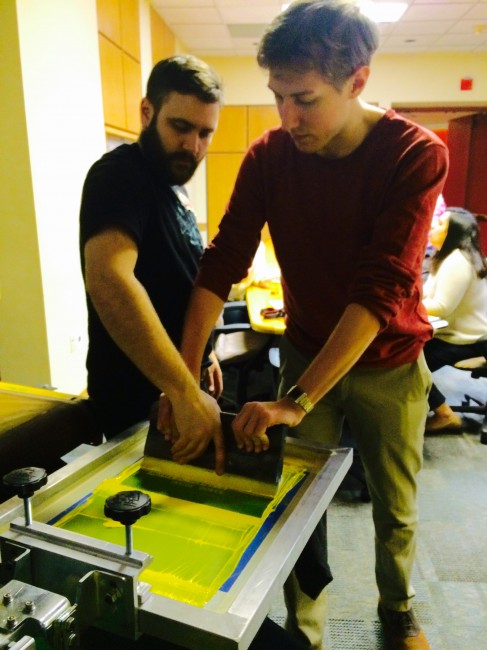 We worked with a company called Hip Hues, which specializes in bringing the screen-printing process to all kinds of fun-filled events. Screen printing with Hip Hues is so much fun, because you get a rad t-shirt AND the gratification of actually being able to say you printed it yourself. BOOM, instant conversation starter.
It might sound like a pretty daunting task, but it's actually super easy. All you have to do is press the paint onto your shirt over a stencil of your design, pop it in the dryer, and you have a shirt that you can wear instantly. The Hip Hues staff is with you every step of the way, providing much-needed guidance and moral support.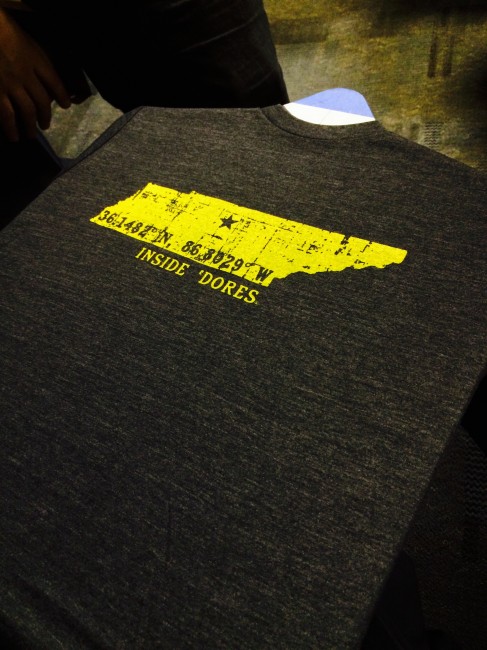 You totally wish you had one of these shirts now, right? I'm proud to tell you that it was all designed by yours truly. Okay, I got a little bit of help from Hip Hues. But still, cool right? I wear my shirt all over campus to show my Inside 'Dores pride.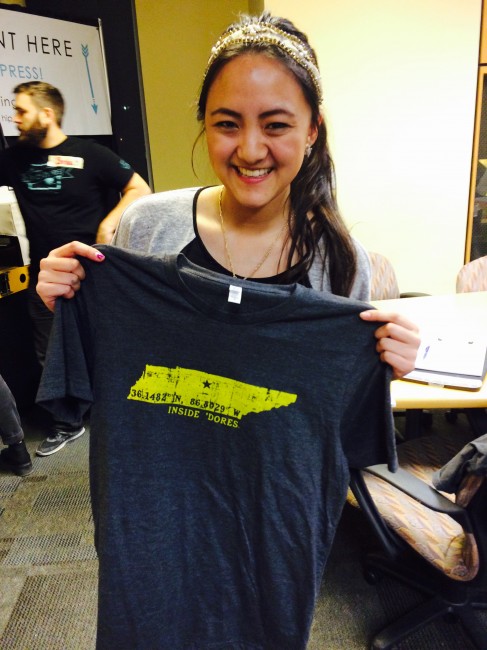 It kind of seems like Hip Hues is everywhere on Vanderbilt's campus now – they've printed shirts at Vanderbilt Programming Board events, parent's weekend, and tons of other special campus events. It helps that the company's founder, the wonderful and talented Sondra Noble, is a DOUBLE 'DORE – that's someone who has graduated from both undergrad and grad school at Vandy (aka the dream). If you want to contact her or book an event with Hip Hues, you can contact her directly at sondra@hip-hues.com The company is based locally in Nashville, so it really is a one-of-a-kind experience!