Dear High School Senior Sophie…
Hey, dear. Now, take a few deep breaths and look up from that AP Physics C book for a second. You'll do well on the exam, I promise.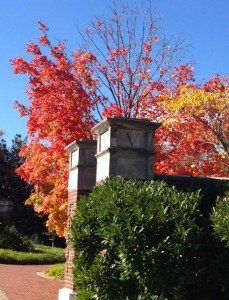 Look, I know you're stressed right now. You've just received the offer for the Cornelius Vanderbilt scholarship, but you have another scholarship weekend in Indiana in a few weeks. You have AP exams to study for and a valedictorian speech to write for graduation. You are almost beyond caring about uniform dress code or grades, but you know you have to keep going because you don't want a B (your first B) on your transcript. You're not meditating as much as you need to and you need to breathe more often. So let's talk. Because it's all going to turn out really, really well, I promise.
Girl, you got to relax. It's going to be okay. You ended first semester receiving a few B's, and you survived. College is stressful but you're going to make friends. A lot of friends, actually. You're going to hear the phrase "Sophie knows everyone!" a lot. And Sophie dear, you're going to find out that the Vandy campus is even more beautiful than you imagined. You'll get to know how the flowers look even brighter when the dew appears on them in the morning. You're going to discover the joy of always having a chai latte just a meal swipe away—you, who never went to Starbucks because ordering was intimidating and expensive. You're going to learn what it's like to have guys in your friend group (a whole wonderful and different dynamic, yo). You're going to find juniors and seniors who will be like the big older brothers and sisters you never had. And you're going to miss your family so much that you may end up hugging someone else's sisters during family weekend. (It's all okay though! Y'all will end up emailing and encouraging each other through the year… God is really good).
College is even more wonderful than you thought and you're going to come back home on Thanksgiving Break glowing, feeling as if you've conquered the world. You're going to work harder and sleep less than you ever thought you would; it's almost junior year every day. But you're going to have more fun than you thought you would, and even while learning the names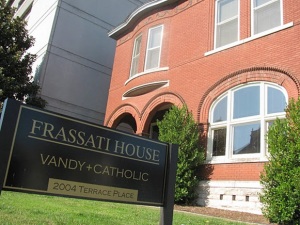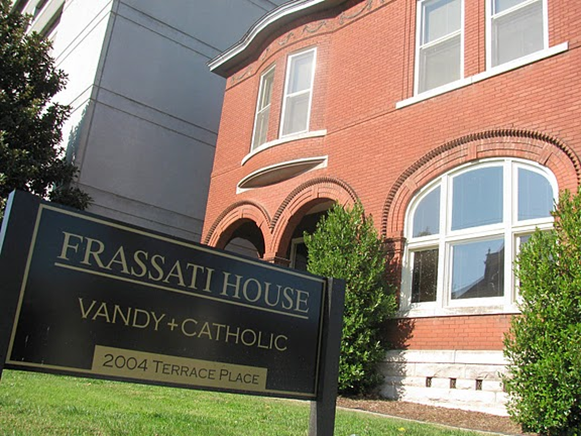 and some of the stories of over 200 people at Vandy, you're going to find a home and a college family in the members of University  Catholic and the Frassati house, an old house built in 1894 only a block off campus.
Yes, there will be the late nights studying (And sometimes sleeping) in Stevenson library. Yes, there will be the moments where you have a headache and you need to keep doing chem problems. Yes, there will be the times (the many times) when you have absolutely no idea what's happening in Math 2500. You may or may not walk out of several violin lessons wanting to cry. But this is college. This is the place that makes you happy to be alive, so that you can learn and grow in knowledge and faith. This is the place where you're challenged in every way: mentally, spiritually, and physically (just try those 5-minute runs, reminiscent of the nightmare that was 9th grade Cross Country,  from Commons to Stevenson). This, high school senior Sophie, will be Vanderbilt. And you're going to love it.
So get ready for the violin lessons where you walk out the door smiling so hard because your teacher said your work that week was "excellent." Get ready for the random swing dancing at Frassati house, the deep talks you'll have at 4 AM with fifteen instant best friends, the math study sessions at 10 PM which may or may not involve lots of mint chocolate. Get ready for the amazing experience of Vanderbilt University.
You can do it, Sophie! College is coming.
Ever so Sincerely,
Your 18.75%-finished-with-college, Older, Wiser and Just-as-Gorgeous Self :)