A night on the town with the Chancellor's Scholars!
Hello….it's me.
It's been a while, but I hope you're doing well!
Last weekend, I was one of the lucky few from the Chancellor's Scholars program to get a free ticket to "Motown: The Musical" at the Tennessee Performing Arts Center, along with dinner at Puckett's. It's pretty easy to get trapped in the "Vanderbubble" and forget that you're living in the middle of a city when you're walking around in a national arboretum everyday. Nashville has this cool culture of being both hipster and country (NashVegas anyone?), and as someone who never stepped foot in Nashville before getting to Vanderbilt, I've decided I need to embrace Nashville culture to the fullest.
Before the show, the 15 or so of us went to Puckett's in Downtown Nashville, for a very authentic Southern meal filled with authentic Southern hospitality. I got my new favorite meal, Shrimp and Grits, and this delicious fried brownie dessert. Sweet tea was pouring at the plenty and the smell of barbecue sauce was everywhere. This may sound kind of weird, but even though I grew up in Illinois, I never had "real" American food until I came to Tennessee. My family always goes for Indian cuisine, like from home. Of course, I've had fast food and chain restaurant food, but the stuff I've tried here is the real deal, like from the movies.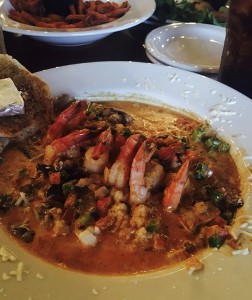 Afterwards, we took a short walk to TPAC to get our tickets and see the show. I was so excited to find out that we'd gotten front row seats!! I'd never seen a live musical before that, so experiencing it with amazing seats was unbelievable.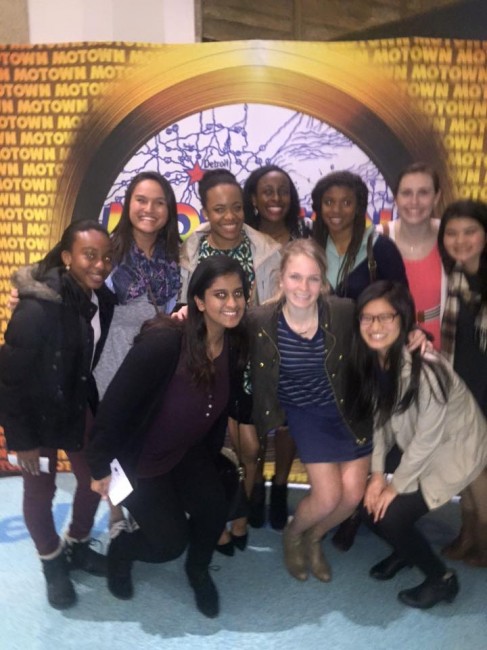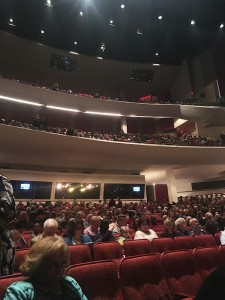 I wasn't allowed to take any pictures at the actual show but it was REALLY good, featuring so many iconic songs and musicians like Marvin Gaye, Diana Ross and The Supremes, and The Jackson 5. Seeing how Berry Gordy brought his production company – Motown – to unprecedented success was pretty inspiring as well.
As were waiting outside for our taxis we ran into one of the stars of the show, Allison Semmes, who played Diana Ross.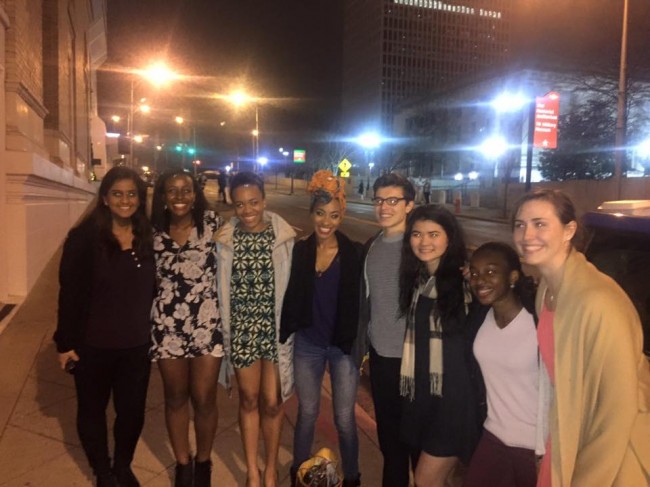 Being a Chancellor's Scholar at Vandy has given me so many great opportunities – like coming here in the first place – and this show was the icing on the cake. I'm excited for all the cool things we'll do in the future!
If you have any questions about the program, send me an email at farah.arif@vanderbilt.edu.
Until next time,
Farah