Housing Access
I flew out to Nashville on New Years Day because I am participating in Alternative Winter Break this year (blog post to come).  Because the spring semester does not start until January 11th, the majority of students are not on campus yet, so campus housing goes into a special lockout mode.  When school is in session, students can swipe their Vandy Cards (also known as Commodore Cards) at the front door of their residence hall (their residence hall only) in order to unlock the door and get in.  These cards are also required for students to use the stairs/elevators in their residence hall, which gets super annoying when you are trying to visit a friend that lives in another building.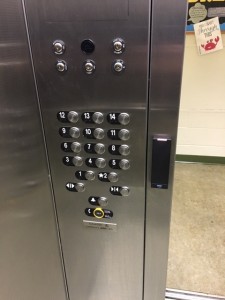 Essentially, Vanderbilt can electronically control what buildings a student can and cannot get into for safety reasons, so Vanderbilt restricts housing access during breaks because they don't want random people getting into residence halls and stealing stuff while the majority of students are gone.  Students that want to stay over breaks, however, can stay by registering on the Vanderbilt housing website called My Biz.  The over-break stay application is just a calendar that allows students to click what days they need housing access, and it's free of charge, making everything a relatively easy process.  At my old school, the University of Illinois at Urbana-Champaign, students had to pay to stay over breaks, so Vanderbilt is definitely lenient with how they handle students that either cannot go home or do not want to go home during breaks.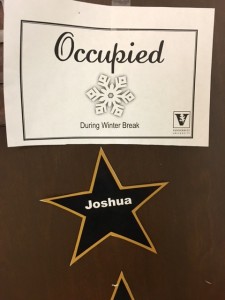 Vanderbilt is currently a ghost town, and I'm starving because the dining halls are closed, but I'm happy that they let me in my room to grab stuff that I'll need for my Alternative Winter Break trip.
Off to Texas,
-Jeff Yung