On Working Off Campus
I'm here to tell you that on top of schoolwork, extracurriculars, sorority, friends, and finals…. it's actually possible to make some money on the side. Yes, it's definitely a juggling act, annnnnnnd my days can get outrageously busy. But if I've discovered one thing in college, it's that the busier you are, the more you succeed. It's a fact.
To keep busy, I've recently started tutoring high school students through a small, local Nashville tutoring company called PrepSource. I work with the creator of PrepSource to schedule my weekly hour meetings with students in either Brentwood, which is about a twenty minute drive, or West End. Because I don't mess with math or science unless absolutely forced (thanks, AXLE), I tutor the students in Spanish, Reading, or Writing. I've even been training to become an ACT tutor for the high school students looking to take entrance exams. I'm responsible for being there on time and planning my lessons, so it puts me in the driver's seat and gives me a ton of independence and trust, something that's hard to find as a working college student.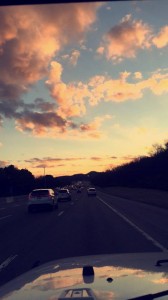 Not only has this job brought me some spending money, but I've also explored the Brentwood area and gotten out of Nashville a bit. Although I've only been tutoring for about a month, I'm already getting to know my boss and my students on a personal level. I don't think I'll ever go into education when I'm older, but seeing my students progress and look forward to our short sessions makes the drive and time away from campus worth it.
If tutoring isn't your thing or you don't have a car, there are a ton of jobs around campus and Nashville for you to apply for. Whether it's retail, babysitting, VU dining, Nashville restaurants, or something else, getting a job in college teaches you a ton about yourself and builds a ton of character. Not to mention, it looks great on a resume ;)!