My Roommate is Killing Me
This post was written 2 weeks ago, but with Thanksgiving Break,  I just didn't get around to posting it. Sorry :(
I don't know which of the following was more terrifying this week: the anxiety of my ever-approaching Calculus test, which I thankfully just finished, or the primal fear that has gripped me every time I step outside the safety of my dorm, knowing that someone is trying to kill me. I've already had one attempt on my life, which resulted in an intense chase in front of my dorm. The guy ambushed me with a gun right when I was steps away from the safe house. Luckily, I socked him and got away. I guess I deserve it though; I've already killed two people.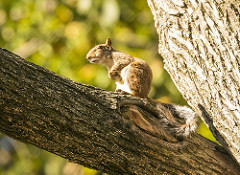 Like that hook? Obviously people aren't literally trying to kill me, but everything I said is true. My house (West House, Best House) is playing a giant game of assassin this week with 50+ players. It works like this: each assassin is assigned a target that they have to kill by either placing a sticker on the target or shooting the target with a nerf gun. The target's only protection is to hit the assassin with a sock, which freezes the assassin for 2 minutes. There are also 4 safe places: West House, the dining halls, classes (during class), and club sponsored activities. I've talked about the intensity of Vanderbilt students before, so it should come as no surprise that people (myself included) have been getting IN to this game! I'm not quite sure how this is promoting house bonding, but I can say that my body has produced more adrenaline this past week than it ever has before! Unfortunately, when your roommate is trying to kill you, there isn't much that you can do. He got me at 1AM at a frat party. That's just cold.
House events like Assassin are common on Commons and one of the coolest parts about the Commons Experience. On that note, what is the Commons Experience? It's really freaking cool. That's what it is. Living on Commons surrounded by tons of students from different places with different ideologies and diverse ways of thinking leads to deep conversations every day. Vanderbilt provides so many diverse opportunities for the students! One thing that I just got to do through Commons was pick up free tickets to opening night of The Hunger Games, Mockingjay Pt. 2.