Three months at Vandy: a reflection
It's November 22nd. Exactly 3 months ago today, I moved in to my dorm 7 hours away from home. Ironically, I'm not actually at Vandy right now. I'm sitting in my room at home in Gurnee, Illinois, but it still has been 3 months, and it is Thanksgiving Break, so this is the perfect time to reflect on my time at Vandy thus far.
Basically everyone and their great aunt something or the other tell you how much of a change going to college is. Everyone knows college is supposed to be different, supposed to be new, even difficult. And I definitely will not deny that – it is different, but in these differences are similarities, and that's what has made the past few months some of the best of my life so far.
The first notable difference is, of course, the location. Going from Illinois to Tennessee is quite the change, but in reality it doesn't feel that different because a large portion of our student body is also from the Chicagoland Area. One of my RAs even went to high school with me and there are always a bunch of people that can relate to being called out on our "accents", so in a way being at Vandy feels like being at home, but with much better weather!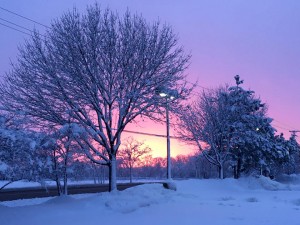 Second difference: friends. Going from knowing the same people for practically my whole life to being a blank slate in a place where no one knows who I am was actually really refreshing. It was fun going through the process of finding friends, and tbh I didn't really have to look far because my closest friends here are my roommate and our neighbor, but that's besides the point – making new friends is fun and it's worth it!!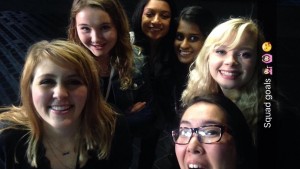 Third: academics. It's easy to forget that the point of college is to study and get a degree, but it's really cool how "work hard, play hard" is such a huge part of going to Vanderbilt. The academics at Vandy are hard, there's no denying it, but what's great is that I don't feel like I'm spending every moment of every day studying. And with such a wide array of classes I'm taking this semester from Russian Lit to Gen Chem to European Society there's always something to hold my interest. Also, I really prefer having MWF or TR classes over the same 8 classes every day like in high school; it's much more manageable and makes the week go by faster.
Being home from college has been kind of a bizarre experience. Everything is the same, but also different. My friends from home and I were just talking about this earlier: we're all the same, but we've had experiences that have made us different (in a good way) and that's what it is to grow up. To evolve and to recognize it. I mean I can't necessarily say I'm a totally new person after just three months, but it's a process, and I'm excited to see where it takes me.