Random Things I'm Learning at Vandy: Almost-Thanksgiving Edition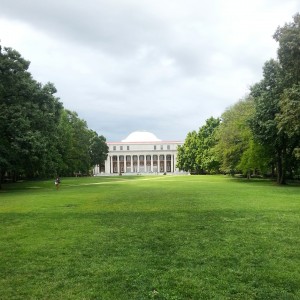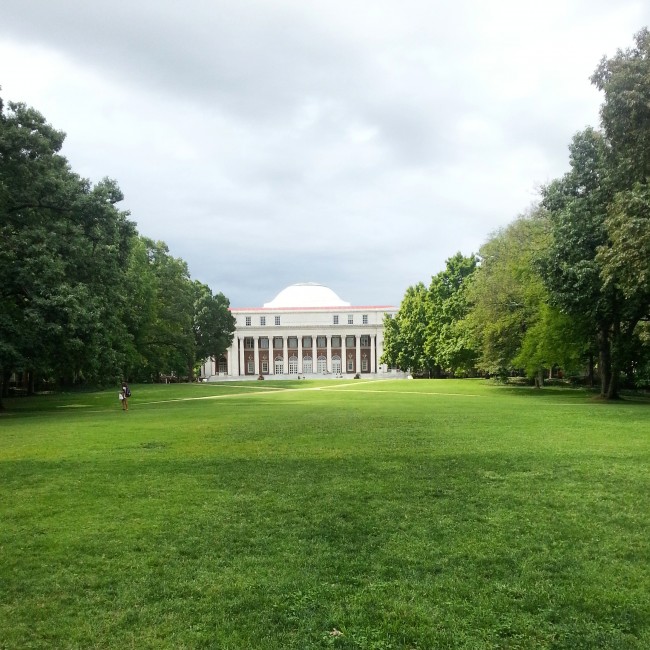 I sat against a tree on Wyatt lawn, the trees surrounding me, all listening to the sound of my voice as I told my grandparents that I couldn't wait to be home. HOME!!!! In Dallas! With my own food and my own bed and my own family and my home friends and an entire week to wallow in my pajamas and not even touch my Commodore Card or worry about where my room key is.
I've learned so many things since coming to Vanderbilt. I'm going to put them in cliché list form so you can read it without reading through an entire list composed of words and commas. So! Here we go!
Lanyards are cool, I promise. Don't fight the lanyard. If you do, you will lose your Commodore Card and room key multiple times until your RA sighs every time she looks at you and then heads down the stairs to get the spare without even asking questions. (I'm not exactly to that point yet, but I'm getting there. I love you, Becca! You're the greatest! J)
Just in case you didn't get that: if you don't have a lanyard or keep your card on the back of your phone, you will lose your Commodore Card. It's super quick to replace it, but lanyards work. They do. I promise. I tried to avoid it too.
Squirrels and tents (everywhere!) are things.
There are SO many good study spaces. 7th floor of Central? Cohen lounge? Buttrick classrooms (cool picture here!)? Oh yeah.
Office hours: all the time. You can even make a fancy signature to your emails on VU Gmail so you can look super-special when you write emails to your professors asking them to meet with you.
It's not Chemistry or "General Chemistry." It's GenChem.
The leaves will turn more slowly than you will think
Look out for the schmancy food in Commons: quinoa, polenta, sushi, falafel…
It's not a cafeteria, it's a "dining hall."
So many Sperries.
The four questions you'll be asking for the first three months of freshman year: What's your name? What's your major? Where are you from? What house are you in? (Yes, it is socially acceptable to ask where someone lives. And what floor).
Don't just ask those questions and get answers and stop there. Say something after the person has answered. You'll remember them better, although no matter how well you know names and faces, you'll still have that awkward encounter on the Vandy van with that girl you met in Chem discussion for like thirty minutes in early September. (Note: here, it is acceptable to call it "Chem discussion" although the lecture is still "GenChem")
Commons is designed for you to make friends. Sit with that random person. Or with that random group. Then, throughout the year, you'll be told that you "know everyone" because you became friends with a group you don't usually hang out with
There will come a day when you realize that you haven't seen that friend who's practically the same person as you for a while (like since orientation). Text them. Schedule lunch.
"How is your day going?" "How are classes?" "How's life?" These are questions that will get responses. You will seem like you care (because you do, of course).
Your classes are 30-something people (usually) put together in the same room for an hour or so. Make friends with those people. Y'all are all going to struggle together. Better still, make a Groupme.
You don't have to join a million activities. You don't have to break AnchorLink signing for everything. Before I came to Vanderbilt, I looked at joining several groups: Harmonies for the Elderly, Mentor Tennissee, and University Catholic. Then I did. And I'm looking at joining Phi Lamb (Sigma Phi Lambda, the Christian sorority) and becoming a research assistant, for the spring semester. I didn't end up joining MT (although I am tutoring through UCat) because of a scheduling conflict with violin lessons, but it's okay. Sometimes you have to drop something.Time management is EVERYTHING.
Studying in the common room is dangerous. Reserve this only for chemistry labs, where you'll have next to no idea what you're doing. Find somewhere quiet (a carrel in the SEL or in Central or Cohen or Peabody) and stick with it. Otherwise, you'll end up spending 3 hours talking about housemates.
Your friends will become your family. You'll talk about your days, eat together, and be there for each other at 2:00 AM when the chem lab gets tough… my core group even prays together. But no matter how many people you say hi to on the way back from Stevenson at 9:00 AM, keep sitting with new people and meeting more people. Expand your bubble.
Remember how you really wanted to leave your house and go to college? Remember when you said "I'm leaving and never coming back?" By Thanksgiving, you'll be counting the days to see your family, and you'll hear people saying, "I'M SO EXCITED TO GO HOME."
So there you go. I'm SO excited to go home. I can't wait. I miss Dallas and Reunion tower and the beautiful skyline and my home friends and the food trucks in Klyde Warren and my church and my grandparents and my sisters and even my parents. (Can you believe it? Three months or so without hugging your mum will do that to you). Dallas, here I come!!!!!!!
If you have any questions, feel totally free to email me at sophia.druffner@vanderbilt.edu. I would LOVE to hear from you cause you're AMAZING!!!!!!
ever most sincerely,
SOPHIE!!!!!!!!