A Trip to Percy Warner Park
Here we are at Thanksgiving break, nearly the end of first semester and the end of my last Nashville fall until senior year. I don't know where I'll be living abroad next fall or who will be on my program, and many of my closest Vandy friends are staying in Nashville. It feels like just yesterday that I was moving into Commons…. Where has the time gone? ! I had this jarring, overdramatic mid-college crisis about two weeks ago. Needless to say, a minor panic attack ensued.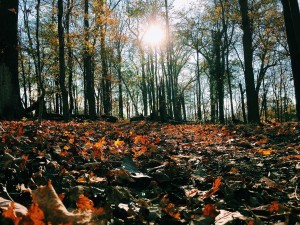 I started to think of all the venues, restaurants, celebrity sightings, and activities that I had yet to check off my Nashville bucket list (which let me tell you, is quite extensive). Luckily, I didn't have much work the week of my "I don't want to be a real person/I don't want this year to end" freak-out, so I was available to explore and feel like I was taking advantage of the Nashville fall weather. After googling nearby hikes and begging my friends to play hookey with me on one of the last perfect autumn days, I packed them in my car and drove them to Percy Warner Park, which is about fifteen minutes from Vanderbilt.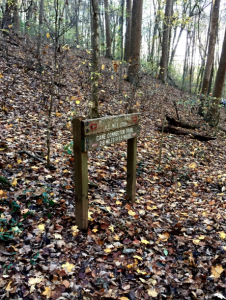 At Vanderbilt, we are so used to the hustle and bustle of West End and Broadway that we often forget about the Nashville parks. Just nine miles from downtown, the Warner Parks are the largest parks in all of Tennessee. It took a little bit of time to figure out which trail we wanted to tackle, but we ultimately chose Mossy Ridge Trail, a five-mile loop. The leaves were unreal colors, and the quiet and calming nature of the trail made it feel hours away from Vanderbilt and Nashville. If hiking isn't your forte (which I understand, I had to drag my friends), Percy Warner is the perfect spot for an afternoon picnic or golf outing. If you've already been to Percy Warner, try out Beaman Park, Radnor Lake, Percy Priest, or Cummins Falls State Park.
The moral of the story is: don't be like me and worry about your time at Vanderbilt passing, just look for things to do every day that take you out of your own bubble. It's easy to feel like eight semesters at this school isn't enough, but spontaneous trips and adventures are what make up some of the best times.