A Tourist in my Own City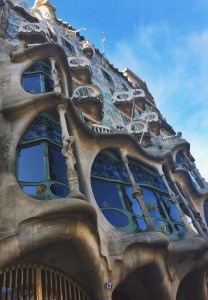 Today I took a tour of something different: my own city. With all the traveling I have been doing lately, I forgot how much fun it is to be a tourist in Barcelona. So, I skipped class for a day (shhh don't tell) and signed up for a guided tour of Casa Batlló and Sagrada Família. When people get caught up in the hustle and bustle of Barcelona's nightlife and gastronomy, they tend to forget how rich the culture is. Some of the most intriguing parts of the city are Antoni Gaudí's works. While most every European city has some grand church or impressive museum, Gaudí's works are individualized and distinctive – making Barcelona not just another tourist destination.
Now what does Gaudí have to do with my Vanderbilt experience? The Vanderbilt experience is unlike any other college experience. While Vanderbilt may seem like just another college and Nashville may seem like just another tourist destination, if you look closely you will see how unique it actually is. Touring my own city and taking the time to look closely made me realize that sometimes when you're living a fast paced life, you forget to be in the moment and enjoy where you are. It's hard to be #present. I often find myself forgetting that I am living in this amazing city and having once in a lifetime experiences. Why should I watch another episode of Parks and Rec when I can go run to Arc de Triomf and reward myself with Jamon Iberico from La Boqueria (ily jamon)??? Next semester I'll remember that and head to the Parthenon for some Grilled Cheeserie Truck action.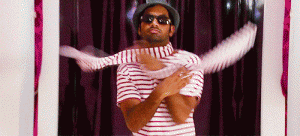 As I have grown throughout my college experience, so has Nashville. But with it's growth comes more that I haven't seen. It's easy to get stuck in the Vandy Bubble and not take full advantage of Nashville. Everyday I hear about some new restaurant (Avo) I want to try or up and coming neighborhood (East Nashville) I haven't yet explored.
I only have 4 years at Vanderbilt and only 4 months here, and Nashville and Barcelona should not be taken for granted. So take my advice, skip class (maybe), make sure to once in a while look closely at the amazing place we go to school.