North4Ever
The idea of being eight hours away from home was pretty daunting, but the living-learning community that is the Martha Rivers Ingram Commons has made the transition so much easier. And now let me introduce you to the best floor in the best house on Commons: North 4.
I'll admit, when I first got my housing information, I was a bit disappointed to get one of the older houses, but after almost 2 months of living here I've realized how lucky I was to get placed in North.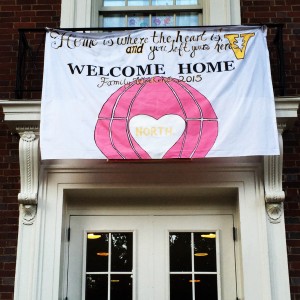 North House has 6 floors, 2 co-ed floors with private bathrooms (still salty about not getting one tbh), 2 guys' floors and 2 girls' floors. While North 4 may not have the coveted private bathrooms, I can promise you we make up for it AND MORE.
My room is awesome! We have wood floors and walk in closets, and it really feels like home, not just a dorm room. My group of friends always seems to end up in here too, which I love!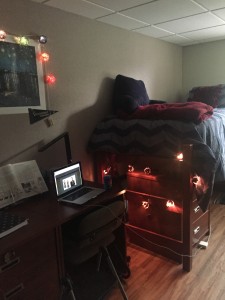 Now on to my roommate, Anna. I'm not kidding when I say this, but we're actually the definition of roomie goals. We have SOOO much in common and I'm super glad we chose each other. From long talks about intersectional feminism to dying over memes, safe to say my roommate situation is a 10/10.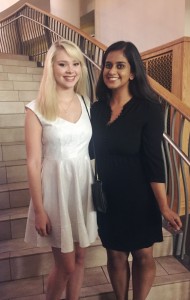 My room is located at the end of the hall, so my roommate and I usually have a pretty good idea of what's happening all the way down the hall. Acapella and opera singers, screams of joy and laughter, people rushing from room to room, up and down the hall, groans from study sessions for the big Gen Chem test – that's just a short preview of day to day life. The girls on North 4 are such a diverse and interesting bunch, and I'm happy to say I could easily strike up a conversation with any of them.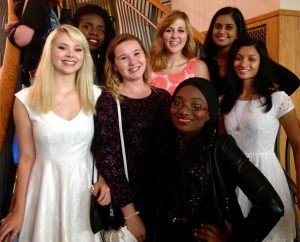 I'm really excited to see what the rest of the year holds, and through all the ups and downs that'll definitely come as my first year at Vandy goes on, I'll always know that I have a family on North 4 to support me ❤︎
Bye for now,
Farah