Kappa Kappa Gala 2015
When people hear the word "gala", they often think of long, draping ball gowns, tuxedos, and red carpets. Well, Kappa Kappa Gamma puts its own spin on a traditional gala. It's an annual philanthropy event (subtract gowns and add leggings) held in the Student Life Center in an effort to raise money for Kappa's national and local philanthropies.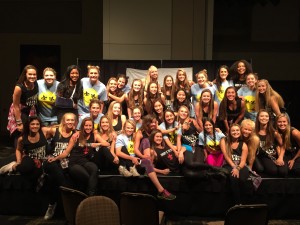 Basically, each sorority on campus holds a philanthropy event to raise money for their specific organization, and Kappa's is Gala. For Kappa Kappa Gala, the proceeds go to The After School Program (TAP), Reading Is Fundamental (RIF), and Paso a Paso, which is locally founded and run by a Vanderbilt Kappa sister.  Guests at the event choose which organization he or she wants their ticket purchase to go toward.
To raise the money, the sophomore pledge class splits into three dance groups: beginner, intermediate, and advanced. Each dance has its own theme and style, and every dancer bonds with their group.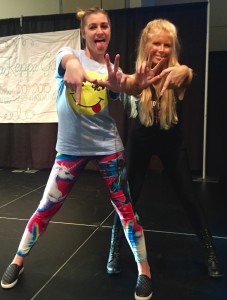 Bravely, I took on the advanced group. Little did I know, my pledge class is filled with unbelievable dancers. However, the more I learned the dance, the less chance there was of turning back. Through weekly practices in the rec that stretched late into the night, we managed to pull it together. I got so much closer to girls that I hadn't spent as much time as I wanted. How could you not when you're all struggling to body roll and do splits?  If you ask any Kappa sister, Gala is one of the fondest memories of their Kappa experience; I definitely concur.
Although the idea of getting up on stage and strutting infront of strangers scared me, it was such a rush to see so many supporters in the audience from both the greek community and wider Vanderbilt community. Talking to TAP families who attended the event made all the hours put into memorizing the dance worth it. The event is a ton of fun, but in the end, it's all about working toward making a bigger difference and impact through Kappa's organizations.If you couldn't attend this year, definitely make an effort to come by next year.