All Roads Lead to Rome (& Vanderbilt)
During my college search process I went on a lot of tours. By a lot of tours I mean twenty-one college tours. I've calculated that if every college tour was about an hour and a half, I have spent upwards of thirty hours wandering through foliage and past academic buildings. That is thirty hours I could have dedicated to something productive like Netflix or soap carving or competitive dog grooming.
As a first semester junior I have been going on a lot of tours again. This past weekend I took a trip to Rome. The tours have been different in content—a tour of The Colleseum, The Pantheon (not to be confused with Nashville's Parthenon), Vatican City—but similar in delivery. See without a tour, the Colleseum would only be a pile of rocks, The Pantheon, a huge dome that's kind of old (did I hear 1980? No, 19 A.D. lolol) A good tour, though, has the ability to bring all these places to life. That's what a college tour should do too.
Now you think after said thirty hours of touring I'd be an expert, and I thought so too. A new Vanderbilt tour guide myself, I thought giving a tour would be easy; I love Vanderbilt, I love to talk, and I love to talk about Vanderbilt. But it wasn't that simple. Whether you're touring Vandy or an Ancient Roman City here are the things that really make a great tour: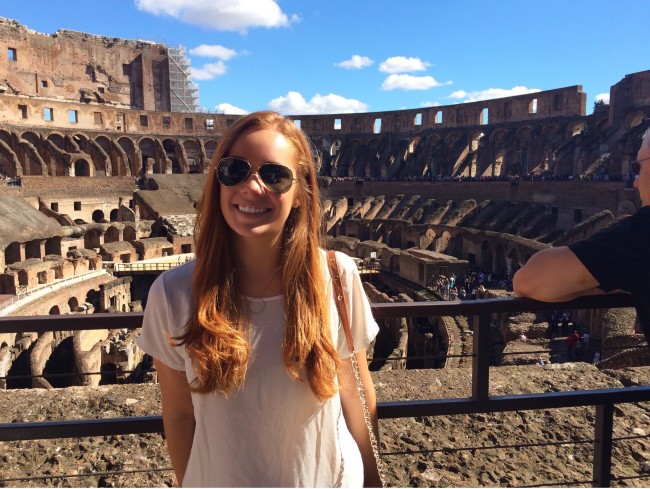 Honesty. No one likes to hear how this is soOoO0Ooo0o awesome and that issoOoO0Ooo0o awesome, Vanderbilt is a great place but if you make it seem like sunshine and rainbows every day people won't believe you or take you seriously. Honesty is the best way to show people what a place is really like—sure Vanderbilt housing is incredible i.e. my corner room in Murray, but it isn't all the greatest i.e. my suite in Branscomb. However honesty doesn't necessitate negativity; the things about Vanderbilt that aren't perfect are nowhere close to bad

things. My somewhat cramped Branscomb suite was on a hall where I made some of my best friends and memories. Stan the Vatican man really made an impression on us when he prefaced the Sistine Chapel by putting it in the context of how magnificent the Vatican Museum and St. Peter's Basilica are. He kept telling us how it is small and underwhelming it would be, and that we shouldn't have too high expectations. By the time he had put it in perspective for us, it ended up exceeding our expectations! (Thanks Stan/Mikey Angelo).

Brevity. I hope all the parents reading this are sighing with relief on this one. Trust me we know that you don't want to spend two hours on your feet, unless you're on a Segway tour. Segway's rock. Touring Rome in two days is even harder, especially sans Segway. Whether its Vandy or Vatican City, short but sweet with meat is the way to go.

Vandy Tour Guides > segways

A great "Why Vanderbilt." Personalizing the tour is the most resounding. In terms of Rome, explaining the significance of these ancient sites, the Pantheon

, for example, is one of the best-preserved building from ancient Rome, was the most impactful. For me, why Vanderbilt is easy: I have always been a big personality in a small town, always struggling to find my fit. I know "fit" is one of those canned words used in college counseling jargon, but Vanderbilt was more then just fit for me, it was a visceral connection to the campus and the student.
A great fun fact: Parents tend to herd their children—normally found fiddling with the admissions packet—closer and closer to the tour guide. Said children are usually on edge and under the impression that their lowly (psh) tour guide has some role in the admissions process (I for sure thought the same thing). Perhaps these children think tour guides bite (#1 canned line of a tour guide – "I don't bite!"). The best way to get past this irrefutable awkwardness is a great fun fact, not just a good or average fun fact; a great one. I'm talking "I haven't had a French fry in ten years," or "My parents misspelled my name on my birth certificate" (shout out to myself). Did you know that Romulus and Remus went bird watching (augury) to decide who would be king? Neither did I.
If I've convinced you to go tour either Vanderbilt or Rome by now then hopefully I'm doing something right.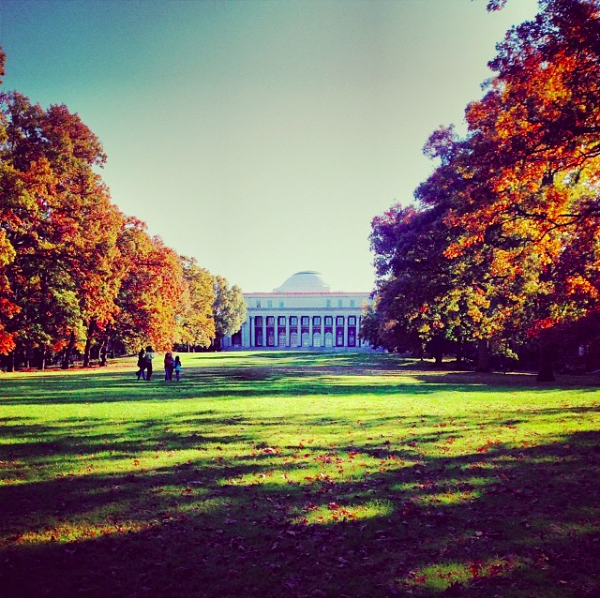 Ciao,
Emilie