A "Typical" Weekend
I must say, this weekend was probably the most eclectic I've had yet, but here's hoping that many more will follow! I had such an amazing time with my little squad, gallivanting around our physical and mental environments. So in a sense, this post is about adventure. Let's go!
To wind down a long week of studying and testing, my friends and I went old school and played a tabletop classic: Dungeons and Dragons. As the dungeon master (the person who devises the campaign), it was fascinating to watch them grow into their characters and imagine a world alongside me.
In a way, I think that embodies the mindset one should possess during college, to have a boundless curiosity of what lies ahead in the world that we are collectively constructing. I saw it in their faces; they were so interested in what was coming next (considering my ill-preparedness, I was equally interested in the game's progression). Likewise, it is good to approach life here with such an ideology.
Too deep?
Saturday afternoon was much more relaxed; I started out mine by watching the soccer final for Commons Cup, played between Hank and Gillette houses. I didn't stick around for the entire game, but I did manage to snag this pretty good photo: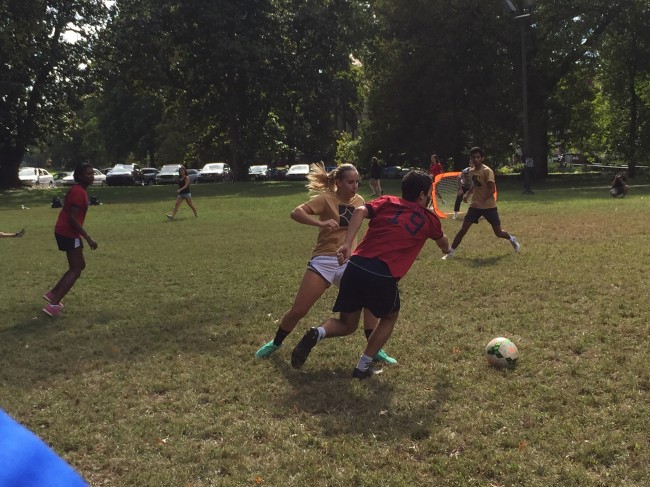 Afterwards, some of my friends and I went to Riverfront Park, a quaint, soothing space in downtown Nashville. Check it out, as well the area around it: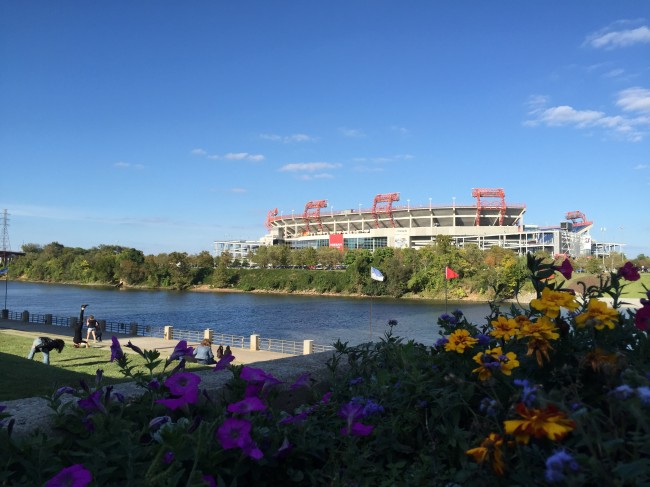 I've heard that Centennial Park is even better, so I'll be sure to relay you pictures of that lovely area when I visit it.
Even with these pictures, it's easy to see that Nashville truly is a beautiful city, what with its homey bustle, backstreet bands, and general good will, and experiencing it with friends completes the impact.
During Sunday evening, part of my Visions group and I had a little get-together. My friend Daisy invited some of us to have an authentic Chinese dinner cooked by her mother and grandmother, and the bonding was just as spectacular as the food!
But perhaps the most unusual thing happened Sunday morning at 3 a.m. (as many unusual things do). My squad was gathered in the Commons Center like we often are over the weekend, but things were fizzling out: a handful of people had already left, and one person was about to head out. The proceedings of the next few hours hinged entirely upon that person's remark as he was about to exit.
"Hey, look, a kitten."
That was all it took. The tiny ball of gray fur was immediately swarmed, cuddled, and petted until the dawn came, and then it was promptly released. Of course, Snapchat was inundated with videos and photos of the adorable feline–I even heard we were the subject of many yaks.
Where else can you do all that in two-and-a-half days? For here, it's just another day at the best office in the world.