Getting Involved At Vandy: The Politics Edition
The following is a guest blog post by my awesome and talented friend, Caroline. Thank you for sharing your insight and perspective, Caroline!
Hey guys! I'm Caroline and I'm a sophomore Public Policy Studies major from Florida. I pretty much live and breathe politics, so Aditi asked me to write about all the cool opportunities on campus available to the politically-interested. Without further ado…
Classes, classes, classes! Any overview of campus activities has to start with the amazing in-class experience at Vanderbilt. Our Political Science department is incredible—some of my best professors have been in Poli Sci courses. I love these courses because I'm deeply interested in the subject and they've all challenged me to think about politics and public policy in new ways. Poli Sci majors and minors focus in a specific area of interest, like American politics, so you can really dig into what interests you. And what's really unique about Vandy—shameless plug here—is that we have a Public Policy major too! (In my experience, that's pretty rare for undergrad.) Public Policy is an interdisciplinary program, so we're not housed in a specific department—we basically use the best of everything. In addition to a required slate of courses, Public Policy majors get to pick a policy "track" that interests them and focus in. For example, I'm probably going to do a health policy track, so I might do courses in the Economics, Sociology, Political Science, History, Philosophy, or Medicine, Health, and Society departments. The final requirement for the Public Policy major is a capstone class taken senior year. I'm already excited for this, because it's taught by one of my favorite professors at Vanderbilt.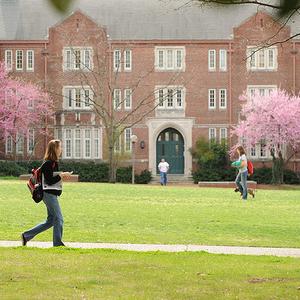 Student Organizations. As great as classes are, I think any young politico wants to get out there and change the world. And hey, what are student orgs for? If you're interested in party affiliation, you can join the College Republicans (best party on campus…but I'm a little biased), College Democrats, or Young Americans for Liberty, but there are so many other organizations interested in political and social issues and topics, like Common Sense Action, Tennessee Model Congress, the Undergraduate Political Science Association, and Students for Sensible Drug Policy. Interested in international relations and/or Model UN? Join the Vanderbilt International Relations Association for that. Do you want to write on campus? There's the Vanderbilt Political Review, The Vanderbilt Torch, and GlobalVU (also part of VIRA). Interested in feminism? Head on over to Vandy Fems. There's something for everyone.
So what do I do on campus? This year, I'm the Campaign Manager for the Vanderbilt College Republicans, an editor for the Vanderbilt Historical Review focusing on political history pieces, and I just joined the Vanderbilt Political Review. I'm really excited for what the year has in store for all of these organizations. VCR has hit the ground running. We had a great kickoff last week with a lot of new members joining this year. This week was one of my favorite club events, our 9/11 Memorial. Every year on September 11th, we meet on Library Lawn before sunrise to set up nearly 3,000 American flags—one for every life lost on September 11, 2001. It's a very poignant event for us to participate in, and one that always really resonates with the Vanderbilt community.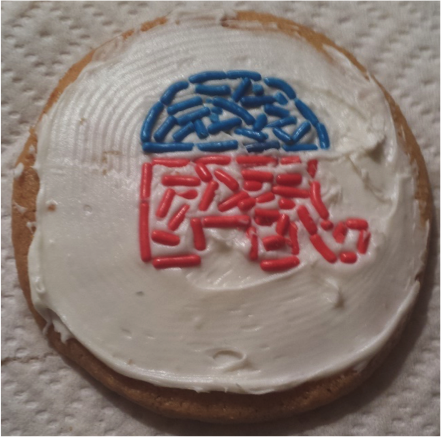 Next week we're running a voter registration drive in conjunction with the College Democrats (yes…bipartisanship still exists :P ) and the Tennessee Secretary of State will be coming by to help out! Looking forward, we're planning debate watching parties for the whole club (because what's better than pizza and political debate? Nothing.), as well as our regular meetings, which feature interesting political speakers and free Chick-fil-a. Next semester, we will be planning our annual trip to CPAC (Conservative Political Action Conference) in Washington, D.C. I wasn't able to go last year (thank you, Bio lab…) and I'm SO excited for this year's. CPAC is a huge event where major conservative leaders come to D.C. and speak, and it promises to be even bigger in an election year. I also love D.C.; I spent this summer interning there and had an amazing time. Speaking of which, if you're interested in summer work in D.C., check out Vandy's VIEW program. You get to live with other Vandy students while interning in D.C. and connecting with Vandy alumni. I wasn't in VIEW last year, but everyone I know who was had an absolute blast.
This is actually the founding year for the Vanderbilt Historical Review, so we're just starting the process of creating the inaugural issue. VHR will basically be a journal of outstanding work on historical subjects written by Vandy students. I read and evaluate pieces on political subjects, make a recommendation on whether or not the piece should be included in the journal, and if the editors agree it should be, I make edits on the piece to make it even better before publication. I love history and I'm considering a second major in History (focusing in American History), so this club is right up my alley. It's always a pleasure to read the great work Vandy students produce and learn about new subjects.
I just joined the Vanderbilt Political Review this week, so I can't say much about it other than how excited I am! You can check it out at www.vanderbiltpoliticalreview.com. I've wanted to join VPR for the past year and was so nervous when I submitted my application, but all went smoothly and now I get to the fun part. :P I really enjoy reading all the amazing pieces my fellow students write, and I can't wait to start writing my own.
Anchor Down!
-Caroline