Roommate 101
Okay, so you've got into to Vandy, now what? Amongst the many other things you need to do such as accepting your place, paying your matriculation fee and CELEBRATING having been accepted into the best school in the world, one of the most exciting (but potentially rather stressful) jobs is searching for a roommate.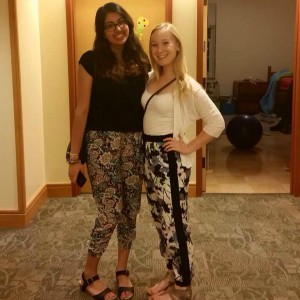 With the recent release of RD decisions, Vanderbilt-related social media has exploded and 'Roommate Finder' groups have started popping up all over Facebook. This happens every year and before you start to panic, here is a quick summary of Vanderbilt's process for freshman housing and roommate pairing:
All freshmen live in one of ten Houses on the Martha Rivers Ingram Commons. Most of the rooms are doubles but there are occasional triples. When you apply for housing online (you will get more information on how to do this over the next couple of months), you will have the option to either enter the VUnetID of your desired roommate or hallmate, or to 'go random'. If you opt for going random, Vanderbilt Housing will match you up with a roommate based on your answers to a short survey asking about your personal preferences, sleep habits, preferred forms of socialization etc. Otherwise, providing that the selection is mutual, you will be allocated a room with your pre-selected roommate.
'Meeting' and choosing your roommate online through Facebook or Twitter before the housing registration process is quite common; most of my friends pre-selected their roommate and it has worked out wonderfully for them. However, I know many people who went random and who have had an amazing time with their roommate too!
At this point of the year, it is easy to get caught up in the frenzy of finding a roommate online and it can really seem like the be-all and end-all. However, I really want to stress that living with your roomie is just one aspect to the amazing Vandy Commons experience and you're going to have such an awesome time here regardless!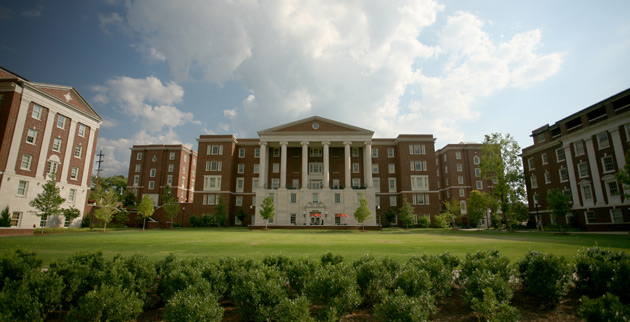 If you have any questions, please feel free to leave a comment below or email me! Also, check back again in a week for my next blog post, Roommate 102, where I'll introduce you to my awesome roomie, Jules, and tell you more about my personal experiences of living with a roommate. Warning: with less than a month left of being a freshman and living in Stambaugh, I may get emotional in my post. But it's okay. We'll get through this.
Have a lovely weekend! Anchor Down!