Classes End, Fun and Finals Begin
I hope you didn't take the title to this blog post sarcastically. I really do mean that finals week CAN be fun. Yeah, there are projects, papers, presentations, and tests to prepare for. BUT there's also so much more time to do these things and so much more. Maybe I'm just lucky because I only had one class on the last Monday of classes this semester, but it's truly been a fun start to finals season with lots of time to relax, hang out, and do some things that are out-of-the-ordinary. Here's a run-through of my last day of classes:
7:00 Wake up
7:15 Wake up to second alarm
8:15 Actually wake up and get ready for the day
8:40 Breakfast
9:00 Explored the Owen Management School Library and found a really great study space.
11:00 LAST CLASS AS A JUNIOR!
12:30 Lunch at Moe's (on the card) with my Phi Lamb little.
1:45 Hang out with my little. 4:00 Support friends at Senior Design Day in the Engineering building. As a Peabody student I wasn't really sure how to approach so I had my little, a sophomore studying mechanical engineering show me around the presentations. It was so cool to see so many seniors showing off the work they've been doing for a whole year! Here is one of my favorites.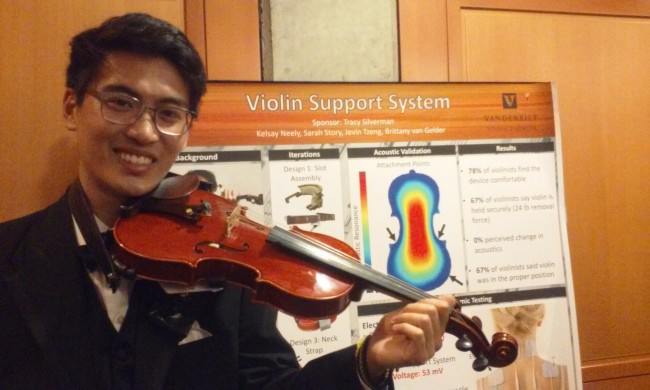 5:00 Kissam had a cookout! There was a great atmosphere and food to celebrate the end of classes this semester
.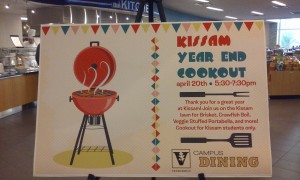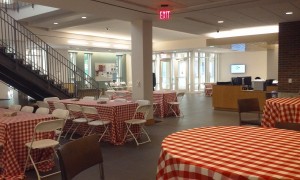 6:20 Chill in my room, answer some e-mails, get some lesson plans written.
8:00 Little Mermaid and Big Hero Six showing in the Kissam Multipurpose Room. I ran into my freshman year roommate and we've been jamming along to the songs of the Little Mermaid as we work away on some assignments due in the next couple of days.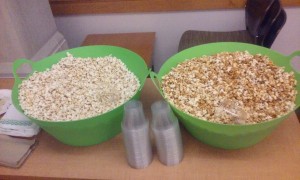 If you'd asked me freshman year what I'd be doing on the last day of classes I would have probably said looking for a cubicle in the library, studying for hours, and only seeing the daylight (and moonlight) when I entered and left the library. I've now learned that finals week actually means lots of time to spend with friends as the end of the semester approaches AND lots of time to spend preparing for finals. I'm looking forward to lots of time with friends, preparing for the half marathon (it's this Saturday, EEP!), and packing up my dorm room for the summer.