Why I'm Totally Ready to be Back at Vanderbilt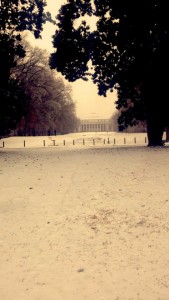 As sad as I am to say goodbye to Nashville Snowpocalypse 2015 (okay, maybe it was only a couple inches of snow…), Spring could not be coming at a better time. It's break right now, but in a couple of days, I'll be headed back to campus. It's hard to believe that I miss the dorms and action packed days at Vanderbilt, but there's method behind my madness. From the time I get back to campus to the end of school, there's pretty much something incredible to do every week.
1. First of all, I can't wait for the Nashville weather in the spring. The days start to break, and the entire campus lights up on sunny days. I'm not kidding when I say that almost everyone on campus is happier when the sky is blue and sun dresses break out. Spring means hanging out on Commons Lawn with friends, going on runs in Centennial , putting my absurdly puffy coat in my suitcase, and being outside every minute. However, the weather is only an enabler for the real fun.
2. One of the spots I'm determined to check out is the Nashville Zoo. I regrettably missed the Zoo Run (typical), but nothing is stopping me from getting there now. Going before it gets too hot in May is ideal. There are guided tours, classes, special events, and, yes, elephants in the zoo.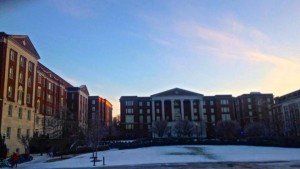 3. Taking it back to Vandy, Rites of Spring 2015, a two day music festival put on by the Vanderbilt Music Group , starts on April 17th. The lineups are always diverse and a huge excitement amongst the student body. This year, the headliners are Young the Giant, T-Pain and Chance the Rapper. I can walk just ten minutes out of my dorm to a full blown music festival with all my friends.
4. Lastly, I'm dying to explore the hiking spots in Nashville. Without a car freshman year, it's tough to constantly call ubers to hike, but if you go with a friend or have an older friend drive you, it's totally doable. The hiking is amazing here. Some of my classmates' favorites are Hamilton Creek Metropolitan Park and Edwin Warner Park. If you think about it, it's pretty crazy that right outside of a big city like Nashville, there's great hiking and greenery. We really do have it all!
Being so eager to get back to campus and Nashville after only a couple of days away tells me that Vanderbilt is the right place for me (and can be the right place for anyone, really). Whether its Spring, Fall, Winter, or Summer, there is always something to look forward to at Vanderbilt.