On Hanging with Keith Urban and Nicole Kidman
It was a sunny day around 4:00 pm on Monday, March 16th. My roommate, Holly, and I needed to pick up a couple of items from the Vanderbilt Barnes & Noble Bookstore on West End. Clearly thirsty on the seventy-seven degree day, we walked to the coffee shop in the front of the store to get a complimentary cup of ice water. Somewhat oblivious about what was going on around me, I looked over at Holly to find her face frozen, mouth gaping.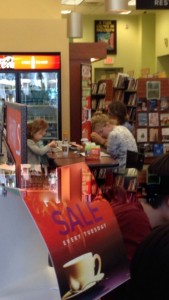 Just feet away from us was Nashville based country star Keith Urban, actress Nicole Kidman, and their two little girls, Sunday Rose Kidman Urban and Faith Margaret Kidman Urban. They stayed to themselves in a booth, seeming to enjoy the family outing. Of course, a crowd of people stood around the coffee station but were respectful of their space. As tempting as it was, Holly (after she stopped shaking and gasping) and I snagged a quick picture from afar and left them unbothered. Not going to lie, we played Keith Urban for two hours after we got back and the phrase "He saw me! He walked right by me!" was shamelessly on repeat.
For the record, Nicole was just as stunning in person as on screen, and according to Holly, Keith is "perfection". In true Nashville etiquette, the celebrities are left on their own.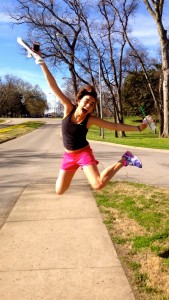 At times, Vanderbilt's campus is so encompassing that it can seem like it's not even in Nashville. It's times like this surprise run-in that remind me how unique and special this city is. As Holly and I say (in a Keith Urban impersonation) We fell in love in the back of a Barnes & Nobles. Only at Vanderbilt!