Cafe con Leche
Last night was Cafe con Leche, a night of Hispanic dances sponsored by the Vanderbilt Association of Hispanic Students, and I performed in the Mexican Folk Dance!
Back in January there were sign ups for all of the dances, which included salsa, bachata, merengue, paso doble, and reggaeton. I signed up to do Mexican folk dance with my friend, Mary Kate. Most of the dances had around 15-20 people, but ours only had four! We had a great choreographer who also taught a professional Mexican folk group. I'm not naturally coordinated, so at first the steps were a little challenging, but I got the hang of it.
If you aren't familiar with Mexican folk dance (I wasn't before this semester), most of the moves involve spinning a huge skirt around, which can get tiring quickly! I had a lot of fun twirling in the skirt around though. There are also a lot of stomping/step movements. We performed two songs and the first one had a storyline. I had to act (which was a nightmare for me) and even cry on stage at one point.
After all the practice, I really enjoyed performing for all my friends last night. I had a couple friends who were also performing. My friend Maddie was in Paso Doble, in which the girls act like a bull and dance with a partner. It was super intense and impressive. My suitmate Taylor danced in Reggaeton, which is Latin hip hop and really fun to watch.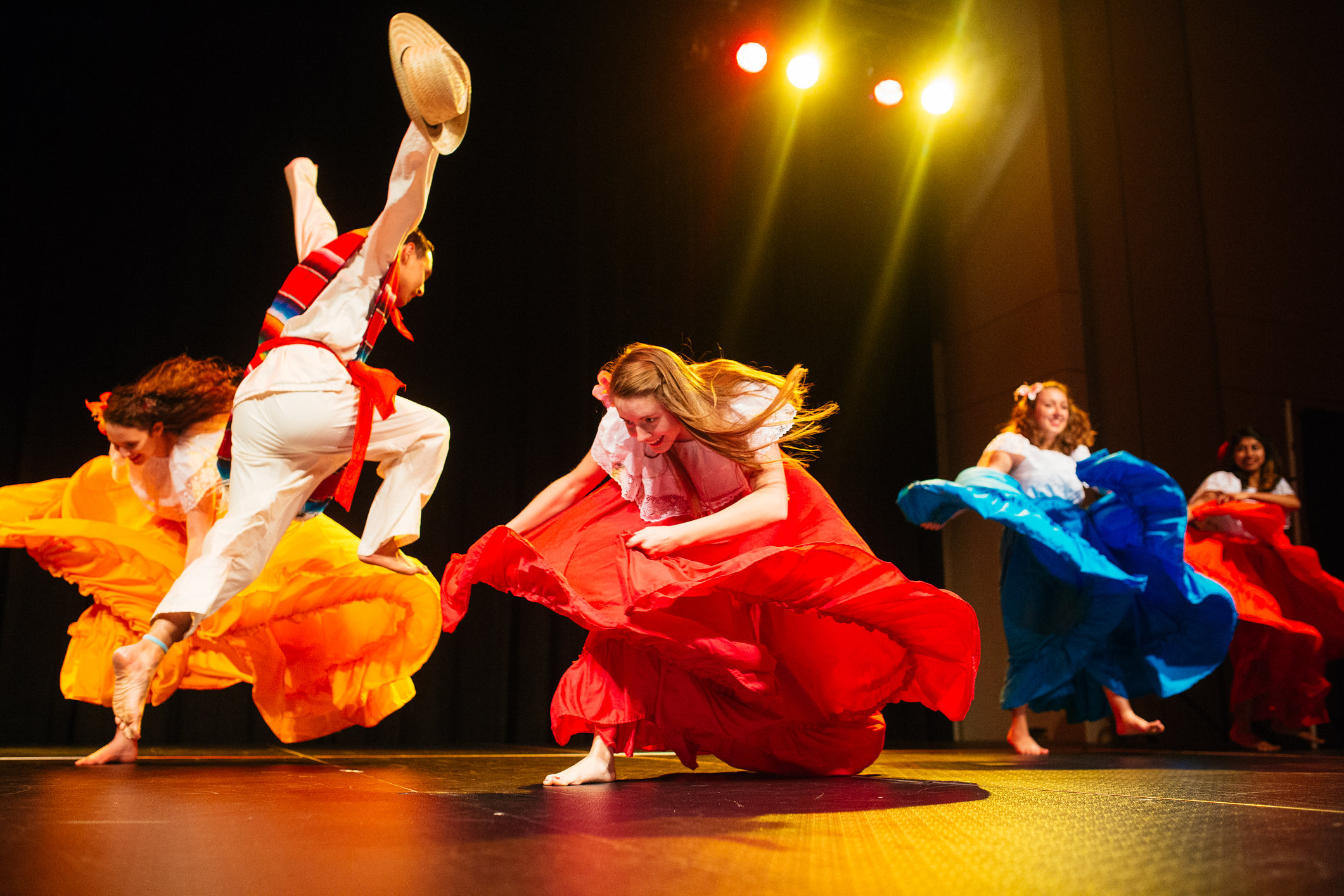 I'm really glad that I chose to dance in Cafe con Leche this year. I appreciate that previous dance experience isn't needed, considering my lack thereof. There are a lot of opportunities for students to dance in cultural performances like Diwali and Asian New Year Festival and I'm glad I had a chance to do one before I graduate!